---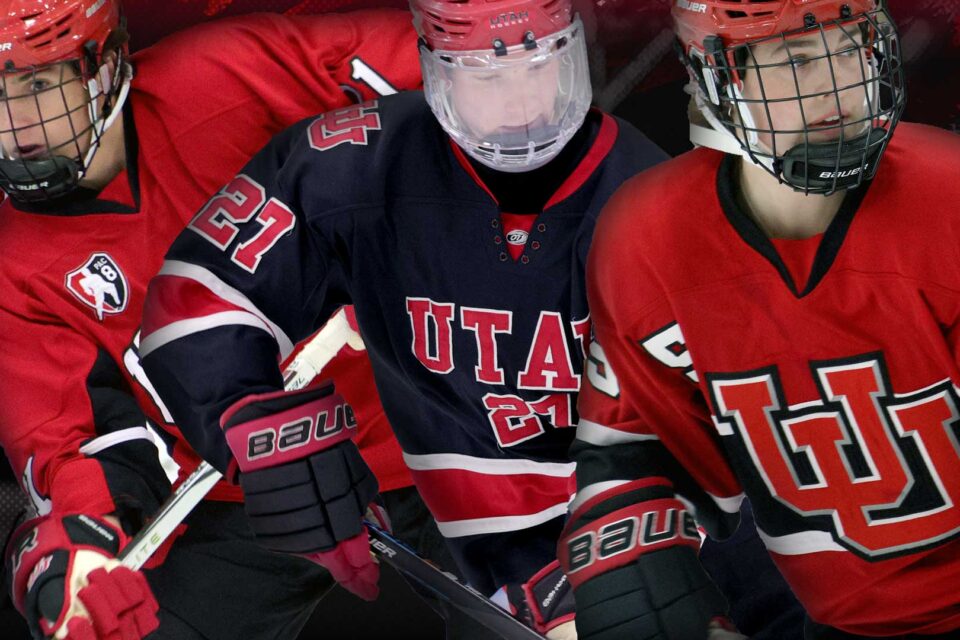 November 9, 2023
Salt Lake City, Utah
M1 Starts a 12 Game Homestand with 2 Bouts Against Colorado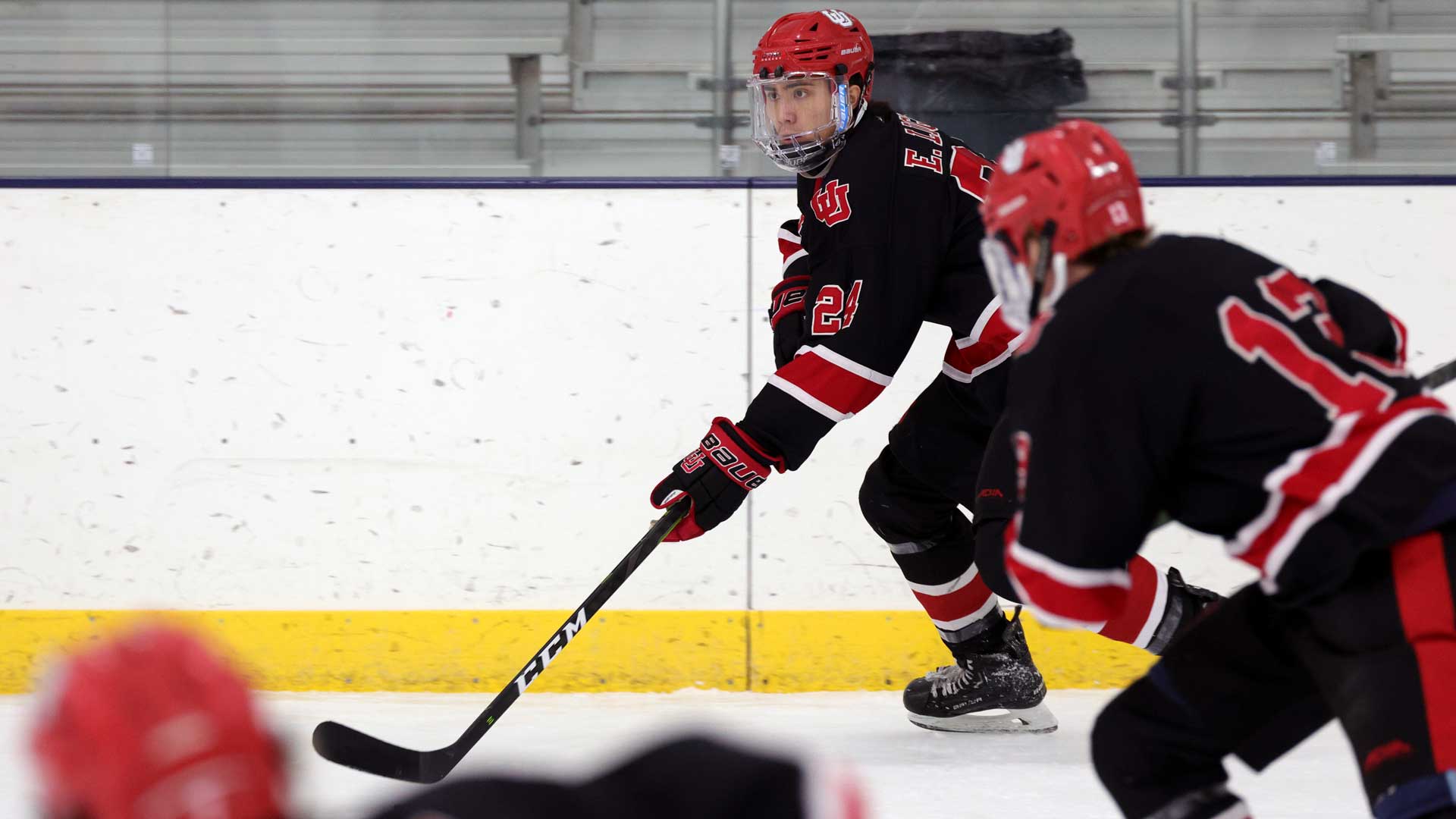 The University of Utah Men's Division 1 (5-5-1) team will take on the University of Colorado Buffaloes (4-4-0) this weekend on Friday and Saturday night at 7:30pm MST. M1 can finally get off of the road and enjoy playing in front of the Ute faithful for the first time this season. This weekend's fixtures will be the first 2 of a 12 game homestand which spans all of the way into February of 2024. The Skatin' Utes will also be honoring Alumni Mark Weiss on Saturday with the Annual Mark Weiss Memorial Game.

This past week the M1 Utes were ranked 21st in the American Collegiate Hockey Association's M1 rankings, and they also had a bye week, during which they geared their focus on the incoming Buffaloes.
The Buffaloes were nowhere to be seen on the ACHA's top-25 list. They are a .500 team, have 12 points after 8 contests, and are last place in the Western Collegiate Hockey League standings. Despite having nearly the same points percentage with Utah, their schedule hasn't proved to be nearly as challenging as that of the Utes.
Utah's last 2 fixtures were 2 emphatic wins against Arizona State University, including an OT thriller which was put to an end by Landon Langenbrunerr after a dish from Ethan Light, resulting in a 4-3 win and a 6 point weekend in Tempe. With a bye week planted in between then and now, the momentum has been partially stunted, but the Utes should still feel great about their game and some added rest. Meanwhile Colorado hasn't played a game since October 21st, and maybe they needed the break to recalibrate. Before their extended break the Buffaloes were trounced 7-1 and then 8-2 by the University of Central Oklahoma. The Bronchos were ranked 2nd by the ACHA and they had Colorado begging for a 2 week breather.
Given that the Buffaloes haven't played for two weeks we can assume that they will come out of the gates with some energy, but also a lot of rusty and disoriented play. The Utes will need to capitalize on these things early and avoid chasing games. The two teams didn't get the chance to meet last year so Friday's match will have to be a feeling-out process for two teams who have undergone roster turnover and played many games since they last saw each other on the ice. Given the high-caliber opponents that the Utes have faced off against this season, they should be able to sweep a division opponent on home ice and wake up on Monday morning 6 points heavier.
How to watch M1:
Both games will be broadcasted on the Utah Hockey Youtube page. Subscribe to the Youtube page in order to follow the team closely and have easy access to the streaming of all home games.
Friday at 7:30pm MST.
Saturday at 7:30pm MST.
---
M2 Gears up for a Triple-Header Against In-State Rivals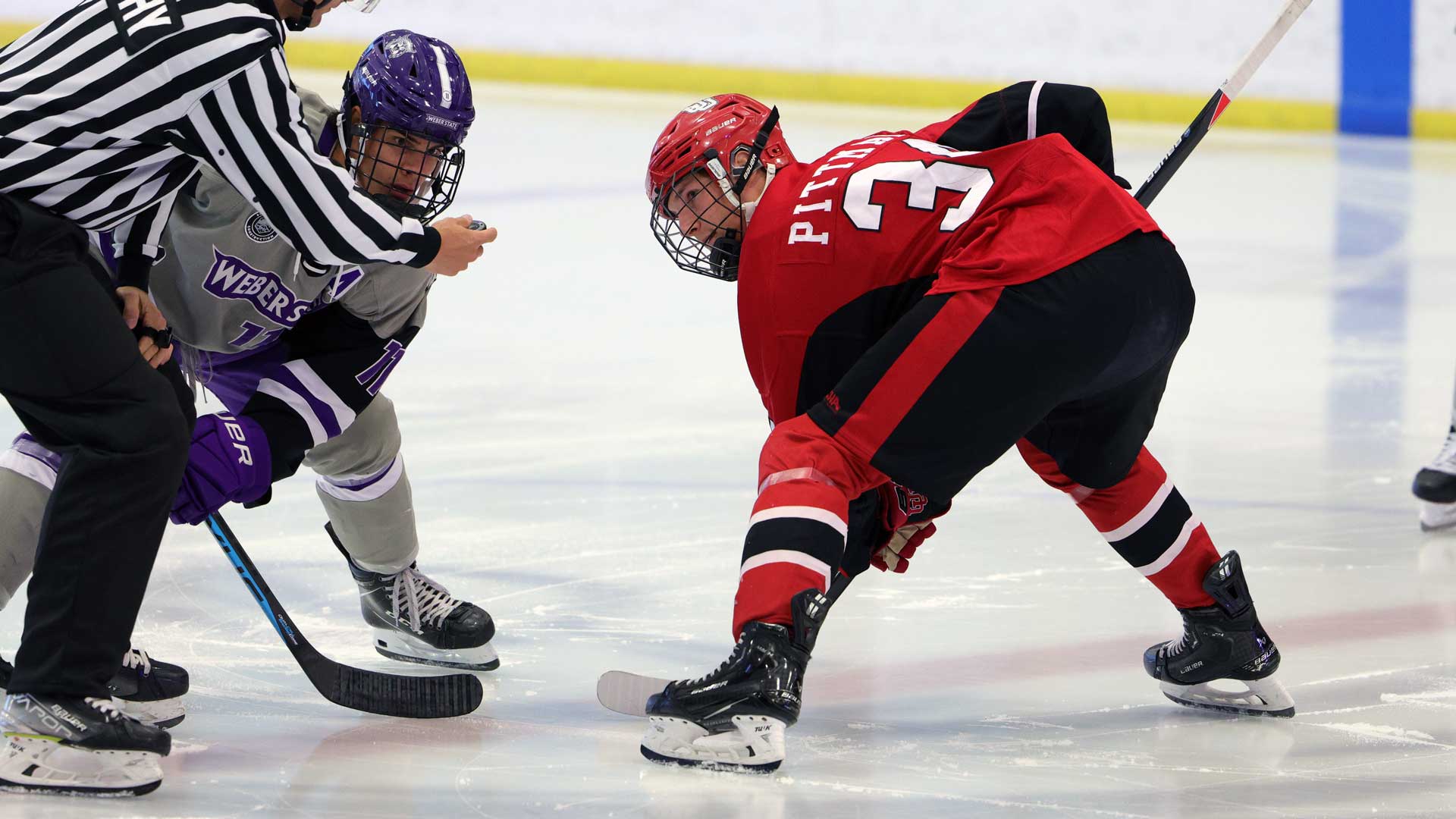 This weekend M2 (8-6) will be playing Utah State University (8-3) and Weber State University (8-6-1). The Utes will start by playing the Aggies in Logan on Thursday, then they'll return to home ice for a Friday game against the Wildcats, and cap it off with a Saturday rematch with the Aggies.
Two weeks ago the Utes split a weekend series with the University of Washington Huskies, both games were close affairs and ended as one-goal games. The Huskies lead the PAC-8 standings with 25 points and Utah battled hard, leaving Seattle with some hard-fought points in hand. Last week the Utes enjoyed a bye week but are ready to get back on the ice for 7 games in the next 11 days.
The Utes haven't met the Aggies so far in the 2023-24 season, but last year they dominated the Skatin' Utes on three separate occasions. Last year USU finished the regular season with 48 points and in 11th place in the M2 standings, and they're off to a hot start this year as well. Through 11 games they have 24 points and a goal differential of +37. Utah will have to play good team-defense and generate a lot of offense if they want to find success against this Aggies squad.
Utah did meet with Weber State earlier this season and they were shutout in a 4-0 loss. Through 15 games played they have 24 points, but their most striking statistic is… their striking. 84 'Goals For' tells us that the Wildcats love to light the lamp, that's an average of 5.6 goals scored every game. Their top-scorer, Kevin Norwood has 10 goals and 10 assists on the season (1.33 Pt/G), wearing #16 he will be the Wildcat to watch on Saturday afternoon. With these figures in mind the Utes will need their netminders to be on top of their game this weekend, because it is hard to win games when your opponent is preordained 5 goals.
A triple-header is undoubtedly daunting but the Utes have had a week off of games for some rest & recuperation and it is time to hit the ice flying. USU and WSU both have great squads and will prove to be challenging for the Utes, but Utah has been playing great hockey and they have the chance to continue that and hand it to a couple of in-state rivals.
How to watch M2:
Thursday night's game will most likely be streamed on the USU Youtube channel at 7pm MST.
The games on Friday and Saturday will be broadcasted on the Utah Hockey Youtube page.
Friday at 4:30pm MST.
Saturday at 4:30pm MST.
---
W1 Travels East to Take on UMass Amherst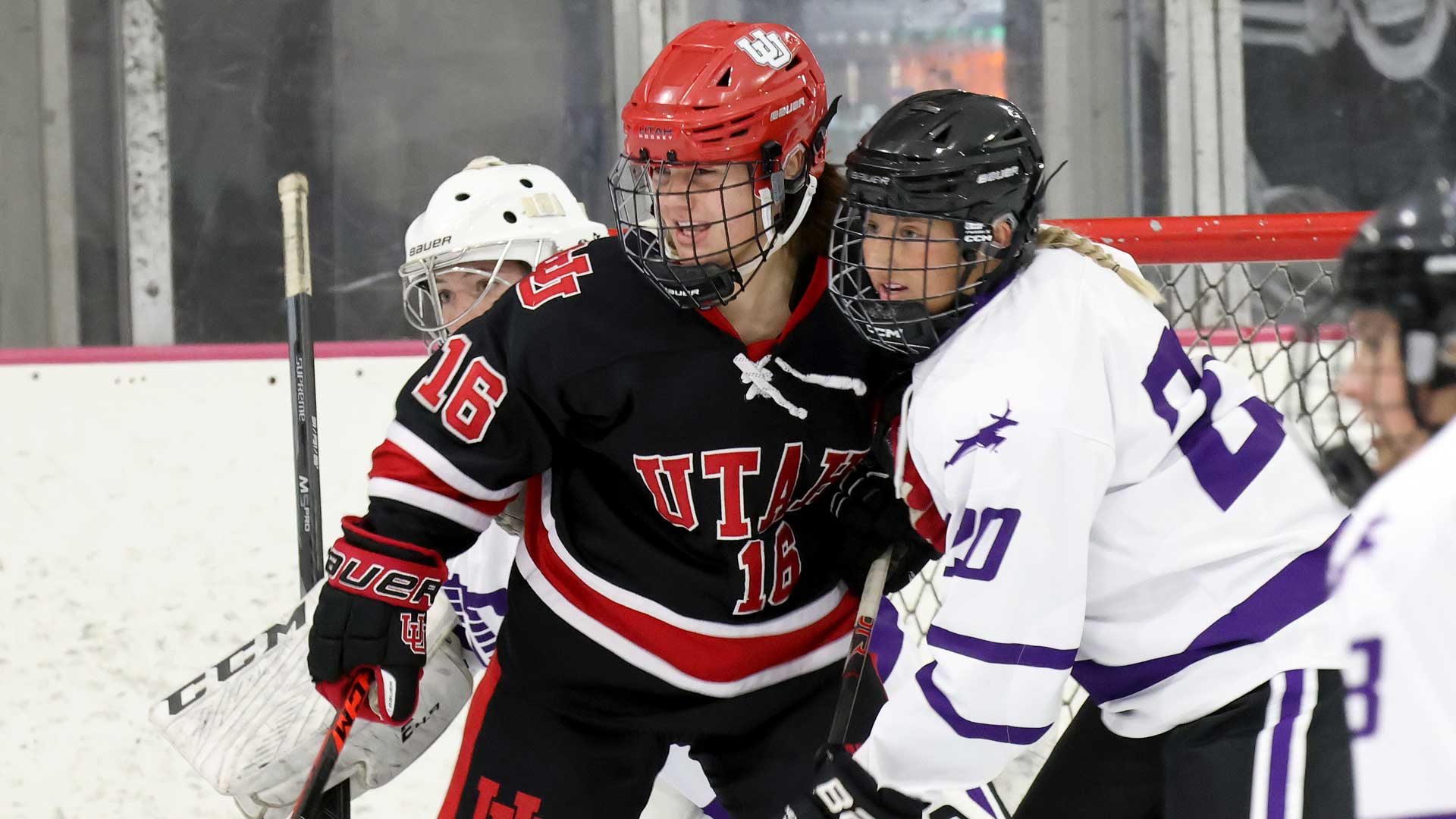 The University of Utah Women's Division 1 team will take on the University of Massachusetts, Amherst this upcoming weekend in Western Massachusetts. Utah's W1 team was just ranked 18th in the American Collegiate Hockey Association's W1 rankings. This is a step up from the week before where they placed 21st overall.
This season the W1 team has gone 5-3 with a couple of tough losses to Arizona State University, currently ranked at #6, and Grand Canyon State University, ranked at #19. This weekend the team hopes for a win against UMass Amherst to bump them up even a few more spots for next week's rankings.
UMass Amherst has gone 3-4-1 this season but are ranked at spot #13. If the Utes are able to defeat the Minutemen in their own territory, that would be a huge victory for them and a record-booster at that. On Friday, November 10th the game will be played at the Mullins Center at 3:50 EST. On the following Saturday, the teams will match up at the Mullins Center at 11:20 EST.
Check back for score updates and new rankings after this match up to see which team prevailed.
Related Images:
---