---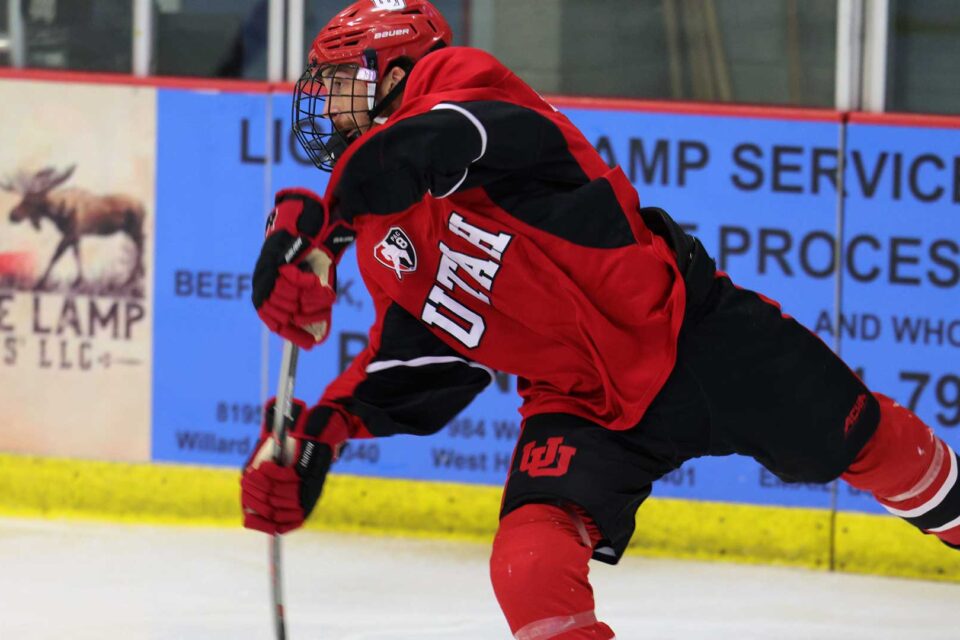 October 6, 2023
Salt Lake City, Utah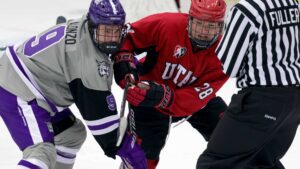 University of Utah (1-3) vs. Boise State University (2-3)
The Utah M2 team will have a chance to re-calibrate their slow start to the season this weekend in Idaho where they will face-off against Boise State University on October 6th and 7th.

The Utes dominated the Broncos 8-3 in the one game that they met last season. With the score knotted up at 3 heading into the 3rd the Utes erupted for 5 more. Boise State's undisciplined play led to two 10 minute misconducts and 2 minors, giving Utah more than enough time on the man-advantage to run away with the game. Ezekial Endy shined with a goal and 3 apples.
As for this season the Broncos are 2-3 so far. They were felled by Montana State twice to open their season, split a 2 game series with the University of Providence, and beat Utah Valley this past weekend.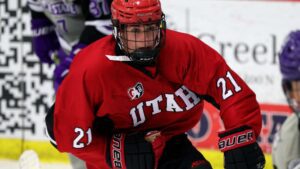 Most of their games have been high-scoring affairs, allowing 22 goals in just 5 games. Their 2 rookie goalies are averaging 4.25 & 4.97 goals against. This is something that the M2 team needs to take advantage of. Their offense has been lackluster through the opening 4 games of the season and in desperate need of a kickstart. Players need to see their shots get through the lanes and see pucks go in the back of the net. Scoring only once in 120 minutes of hockey can't inspire much confidence and this weekend Utah will have a golden opportunity to start lighting the lamp again.
Just because Boise State has let a lot of pucks in doesn't mean that they can't produce on the other half of the ice. Idaho native Justin Jones is tied for third for most points in the Mountain West Collegiate Hockey League with 6 in 5 games, 4g and 2a. He is a dangerous player offensively, best expressed by his 82 points in 58 games played since 2021-22. A good skater, scorer, and celebrator that Utah will need to keep in check whenever he is on the ice.
Utah's Key to the Game:

The power play. It can be a team's Achilles heel or it can make them great. The Utes need to swing this to their favor and capitalize against a penalty-prone Boise State squad. The Broncos have made an appalling 33 trips to the sin bin in only 5 games. With their offensive production being as stagnant as it is, so much time on the PP would be a gift from above for Utah. They need to take these chances to cycle the puck, establish themselves in the offensive zone, and start shooting at will.
Like last weekend, the trip won't be an easy feat and the group will need to focus in order to find their game again. The Skatin' Utes will look to pick up 6 points in Boise to set their season back on track and return to their winning ways.
Related Images:
---