Utes M1 at home versus Oregon
Posted On December 3, 2021
---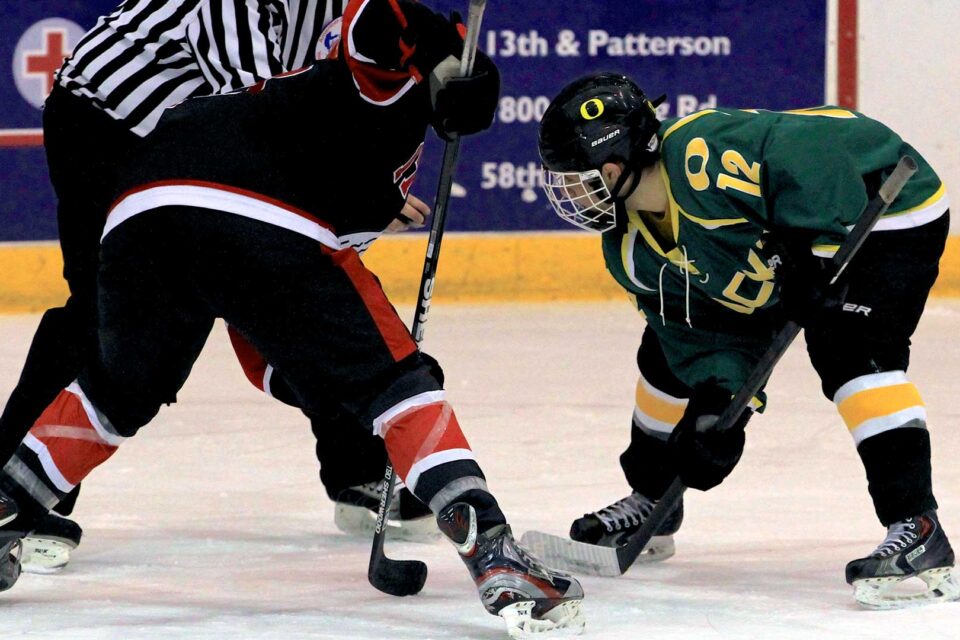 December 3, 2021
Salt Lake City, Utah
The University of Utah Men's Division 1 squad is returning home following a split series in Arizona, this time geared up to face the M2 University of Oregon. The last time these two teams played was November 6, 2015 when Utah was a fellow Men's Division 2 team. The Ducks have recently been approved to join the Division 1 ranks for the 2022-23 season. This series against the Ducks will be the last until late January, where the Utes will begin a six-game home stretch, facing UC Boulder, Grand Canyon University, and the University of Oklahoma.
Utah M1, as aforementioned are coming off a split series with Grand Canyon University, 1-1. The Utes started the series off with a bang, defeating the Antelopes, 4-3. Utah showed off their playmaking with five Utes putting up at least one assist, with Michael Urtis and Che Landikusic both contributing two. Dylan Dix contributed not only by way of assist, but also by way of a scored goal. Joining him in the goal column are Benjamin Mickel with one and McKay Pond with two. Despite the sharp start, the Utes fell to GCU, 4-6, the following day. Following the series with the Antelopes, the Skatin' Utes are currently standing at a 6-7-3 record. The Utes are hopeful that this return to their home atmosphere, following a good couple weeks of practice and adjustment will score them a series sweep over the Ducks at home.
The M2 Oregon Ducks have had an impressive season thus far, currently sitting at 11-1-0. The single loss came in their most recent showing on the road against the Arizona Wildcats. Excluding the shutout loss to Arizona, the Ducks have displayed a high level of play, which they hope to only build upon as the season continues. Oregon has continued their winning ways behind their high-powered, smooth operating offense, which contains two players who both currently stand with more goals scored than games played on the stats sheet, Connor Rendell and Jordan Desrosiers. The Ducks' offense also counts on a reliable facilitator in Kirt Fortney, who has racked up 22 assists in the season.
The two game series will take place on Friday and Saturday in the Salt Lake City Sports Complex, located at 645 S, Guardsman Way, Salt Lake City, UT 84108. The puck will drop at 7:30 p.m. MST on both days, following the 4:30 p.m. Skatin' Utes Division 2 matches against USU and BYU.
---
Trending Now