ACHA approves Utah for Women's Division 1 team
Posted On August 28, 2018
---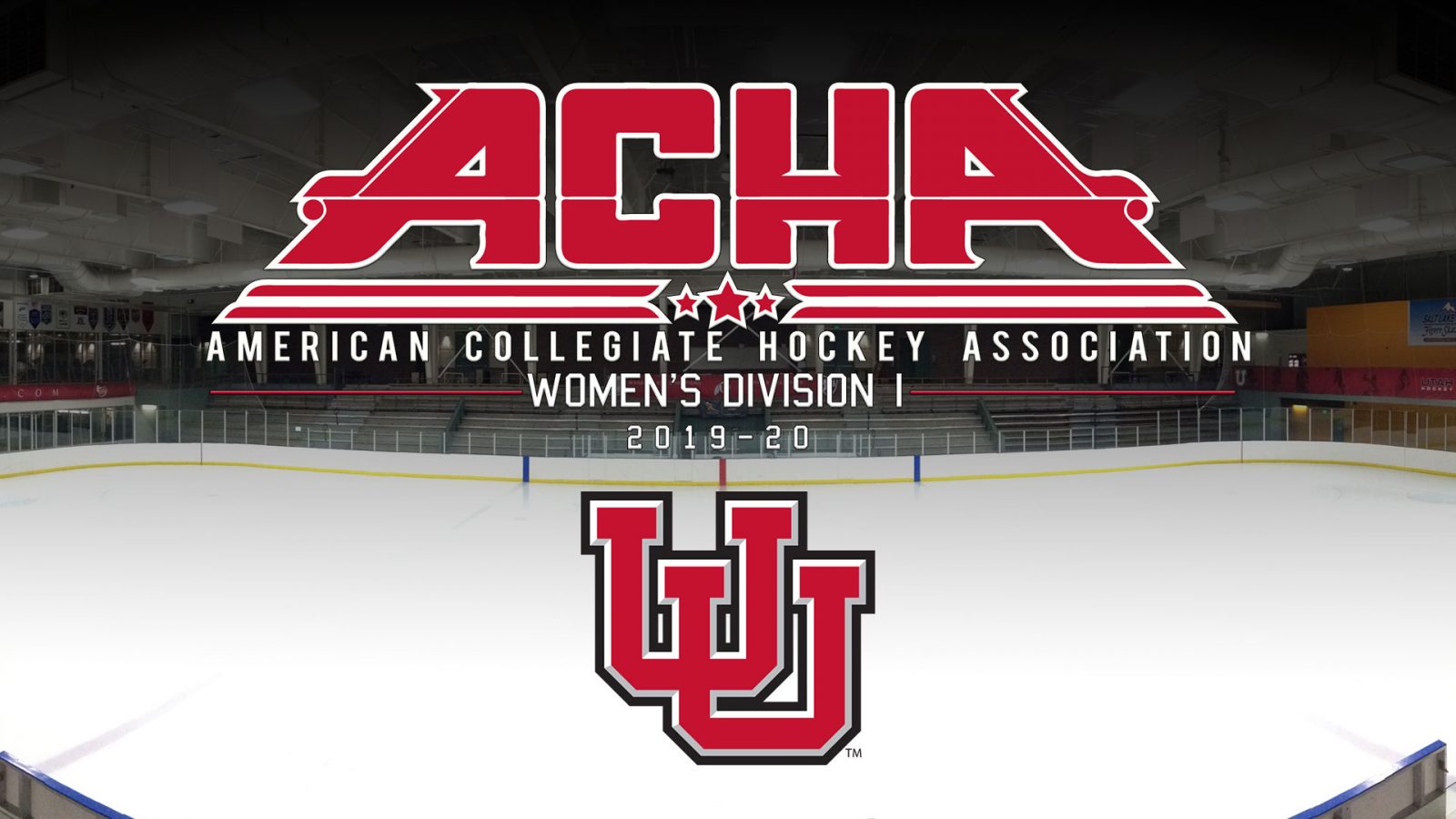 ---
---
August 28, 2018
Salt Lake City, UT
The American Collegiate Hockey Association (ACHA) has approved the application for University of Utah Hockey to add a Women's Division 1 program to begin competition in the Fall of 2019.
"We are thrilled to be the first ACHA D1 Women's program in Utah. This is a great opportunity for our program and Hockey in The State of Sport. We look forward to building the game of Hockey for both Women & Men at the University of Utah," said Utah President and GM AJ Boldan.
The Women's team will compete at the highest level of non-varsity college hockey and is the third team from the PAC-12 NCAA conference to join the top women's division of the ACHA. Utah will join University of Colorado and Arizona State University in ACHA Women's D1, which has 24 members for the 2018-2019 season. Utah will look to schedule games with all Women's Division 1 teams including: Adrian College, Colorado State, Davenport, Grand Canyon, Grand Valley State, Liberty University, Lindenwood, McKendree, Michigan State, Miami University, Midland, Northeastern, Ohio State, Penn State, Robert Morris, University of Denver, Massachusetts, Michigan, Minnesota, Rhode Island, Wisconsin, and Vermont.
ACHA Women's Division 1 Commissioner Molly Mahoney commented, "The ACHA is always striving for growth and being able to offer more students the opportunity to play College Hockey. We are excited to continue our growth of Women's Division 1 in the West with the addition of the University of Utah."
Utah has a history of success on the ice which includes: Five PAC-8 Championship Game appearances, Three PAC-8 Championships, Three Wasatch Cup Championships, Three ACHA Regional Final Appearances, Two ACHA Division 2 National Tournament Appearances. Success on the ice has also coincided with success in the classroom, with the team GPA annually above 3.1 and typically has 9-11 student athletes on the Dean's List.
The Utes have also had the honor of hosting the 2013 ACHA West Regional Tournament, 2014 PAC-8 Championships, 2015 Wasatch Cup, and the 2015 ACHA ACHA D2 National Tournament.
Utah Hockey is scheduled to announce the Head Coach of the Women's Program on Tuesday, September 4, 2018.
University of Utah Hockey wishes to thank all the student athletes, volunteers, hockey families, early mornings, late nights, University Administration, and most importantly the Utah Hockey Fans for your support over the years and making this happen!
All potential student athletes are invited to visit our Women's Recruiting page here.
---
Trending Now