Rodney Stedt named as Women's Goaltending Coach
---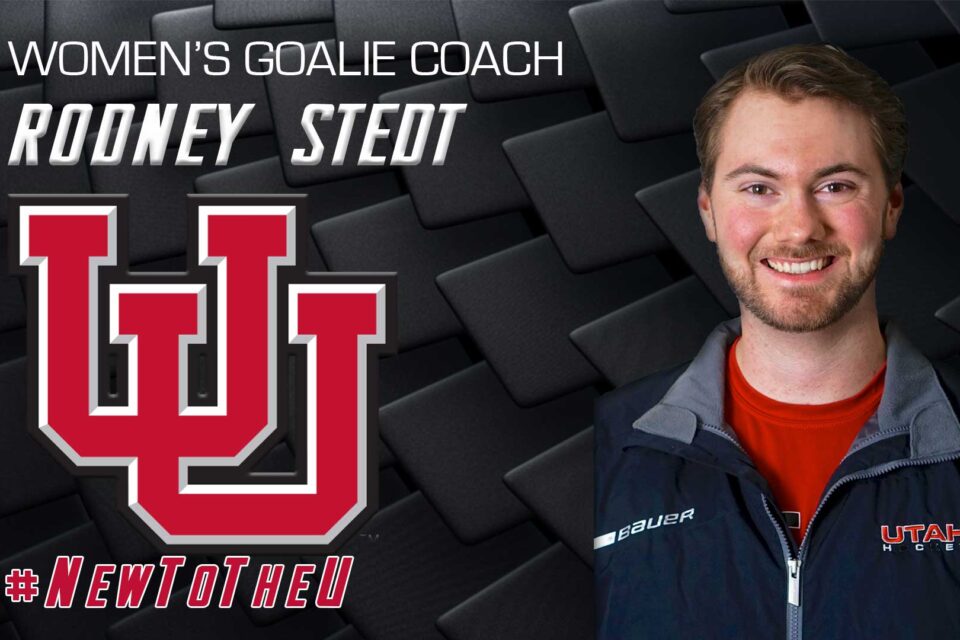 June 30, 2021
Salt Lake City, Utah
University of Utah Hockey is pleased to announce Rodney Stedt as an Assistant Coach of the Skatin' Utes Women's hockey program.
Stedt grew up in Cottage Grove, Minnesota where he started playing hockey when he was 5 years old on a backyard ice rink. Two years later, he strapped on goalie pads to test his skills as a goaltender.
He was a volunteer goalie coach for 3 years, and part of the Wolf Pack for the four years he attended Park High School.
He attended Inver Community College where joined the club hockey team. After college, Stedt joined the MN's premier Adult Hockey Association (AHA) and helped his team win a championship. Three years ago, he hung up his goalie skates to dabble as a Forward in other adult leagues and has been enjoying playing the game with a different perspective every since.
"There isn't a person I'd trust more with supporting myself and helping to grow our goaltending at the U. Rodney's love for this game and his passion to grow it for women everywhere is why he is here. I couldn't be more excited for him to join our coaching staff and the Utah Hockey family," said Women's Division 1 Head Coach Braeden Yeo.
"When Coach Yeo approached me about the opportunity to coach with her in Utah, I packed my bags and headed West. I am excited to be in Utah; I love the outdoors and want to help grow Women's hockey. It's a perfect trifecta," said Stedt.
Utah Hockey would like to welcome Rodney and wish him the absolute best in the upcoming season!
---
Trending Now