Ryan Jones named as Men's Assistant GM
---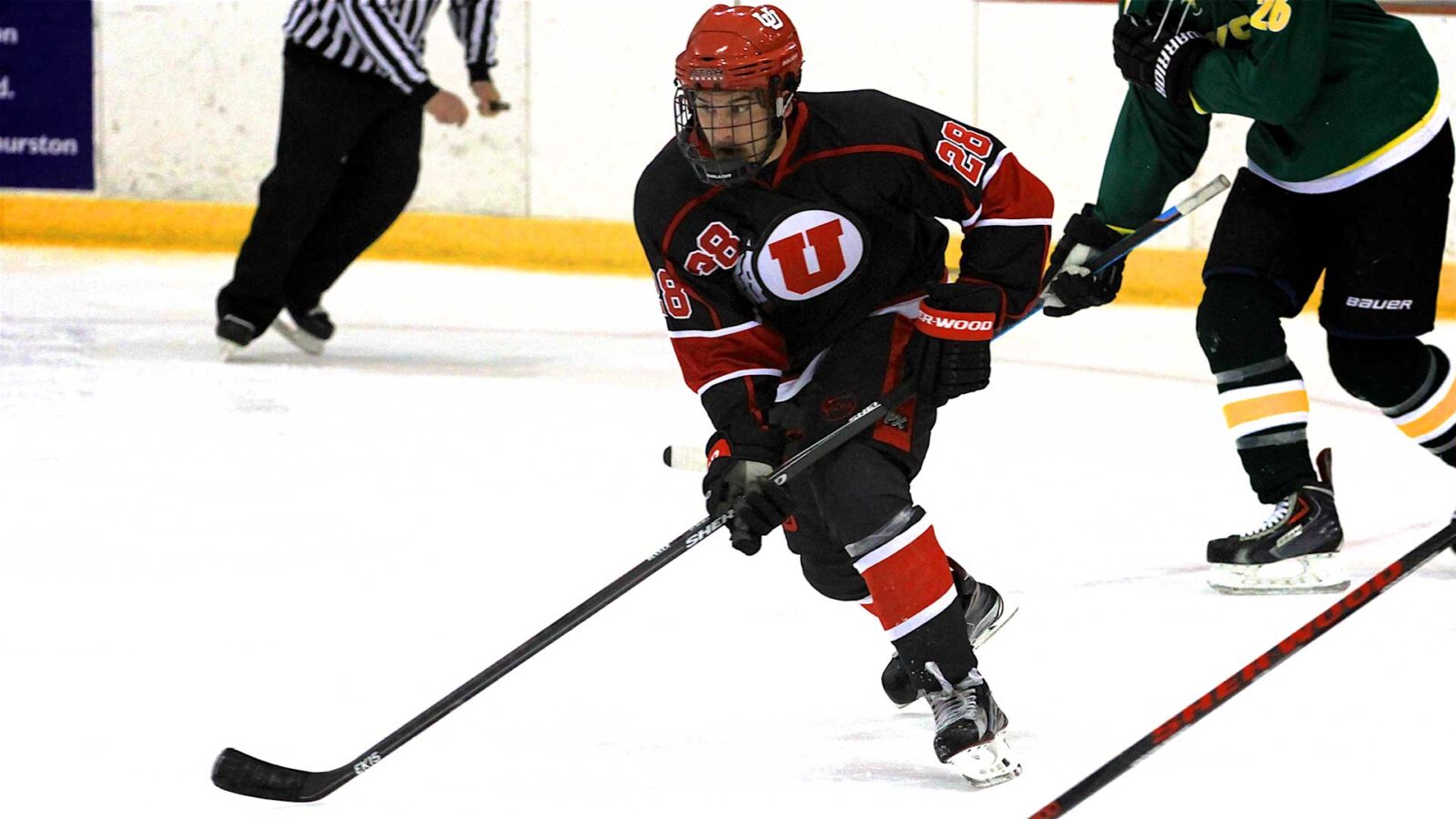 July 31, 2019
Salt Lake City, UT
University of Utah Hockey is pleased to announce the addition of former player Ryan Jones to the role of Men's Assistant General Manager for the Skatin' Utes upcoming 2019-20 season.
Jones, a Utah native, played for the Skatin' Utes from 2014-16 which included two ACHA National Tournament appearances and the transition from ACHA Division 2 to ACHA Division 1. This past season, Jones participated with the University of Utah Gameday Live YouTube broadcasts, assisting with play-by-play and color commentary.
"I am incredibly excited about the opportunity to assist Utah Hockey in its mission to successfully grow the program and move toward the goal of winning a National Championship," Jones said. "The Utah Hockey organization has given me experiences I will never forget, and a family of special people that I will always be grateful for."
"Ryan is a valuable addition to our organization. His skill set and knowledge of the game will immediately make a marked improvement for us at every level, said GM AJ Boldan.
As Men's AGM, Jones will be continue to help with the live broadcasts, and hopes to expand more in-depth media coverage for the team. Jones also plans on assisting with various other special tasks to do whatever it takes to help Utah Hockey achieve their goals.
"I remember how ecstatic I was when I got the call from AJ with an invite to join the team as a player. That same kind of excitement returned when he offered me the Men's Assistant GM position," said Jones. "Mr. Boldan took a risk by asking me to join the team and now it's my turn to give back to a program that has given me a lot of special opportunities.
Utah Hockey would like to welcome Ryan to the organization and wish him the best on the upcoming season!
---
Trending Now