---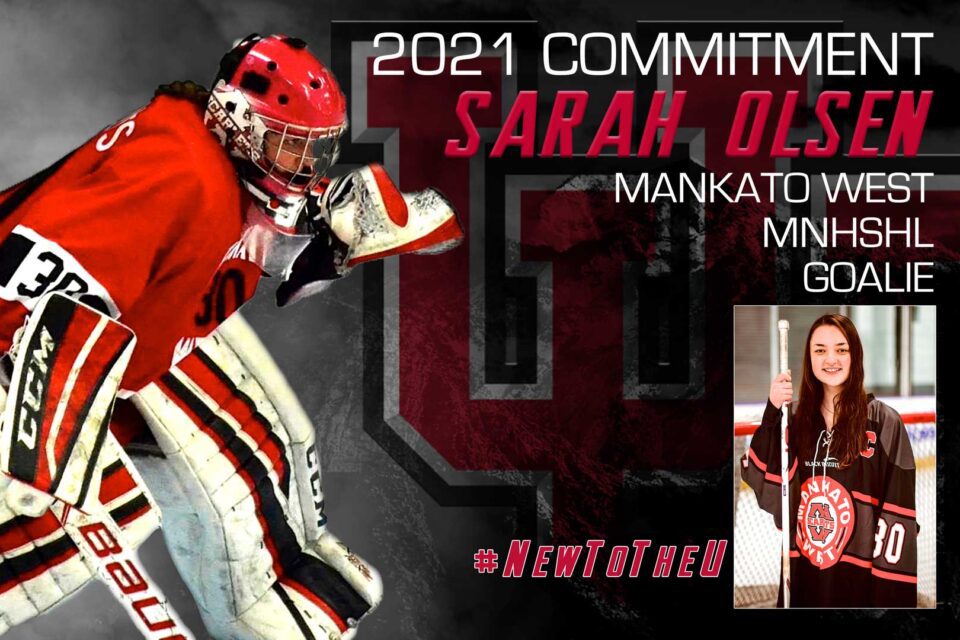 June 10, 2021
Salt Lake City, Utah
University of Utah Hockey has received a commitment from Goaltender Sarah Olsen for the upcoming 2021-22 season.
Sarah started playing hockey when she was 5 years old. At the age of 7 years old, she fell in love with playing goalie. Olsen played youth hockey in Mankato, Minnesota, with the Mankato Area Hockey Association and six years of varsity hockey with Mankato West High School.
"Being from Minnesota, Sarah has played at a high level of hockey her whole life and we are so glad to have her apart of the team. She has the level of mental toughness you need in a goaltender. Her confidence in her game is contagious—I think the girls will feel confident knowing they have Sarah in net behind them," said Women's Division 1 Head Coach Braeden Yeo.
"My biggest hockey role model growing up and even today is Marc-Andre Fleury. I've always admired the love he has for the game and the presence he has on the ice," said Olsen.
She plans on majoring in Pre-Health/Kinesiology at the U and then pursuing a Master's in Athletic Training.
Utah Hockey would like to welcome Sarah and wish her the absolute best in the upcoming season!
---
Trending Now