Utah Hockey Alumni Weekend Returns
---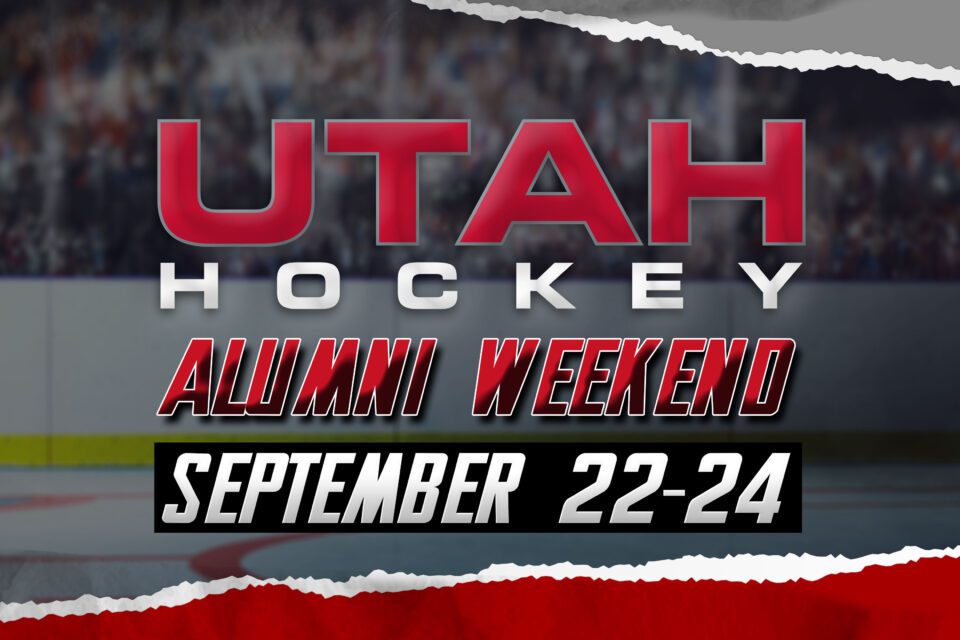 August 1, 2022
Salt Lake City, UT
Calling all Utah Hockey Alumni near and far!
The Utah Hockey Alumni Weekend will return and is poised to be the best ever!
Scheduled for September 22-24, 2022, this exciting weekend will include the 12th Annual Golf Tournament, Alumni Hockey Game, Alumni Celebration Social, Alumni Family BBQ, and the Utah Men's Division 2 Home Opener! The entire weekend is only $99 for early bird pricing (ends August 21, 2022).
The weekend will kickoff with the Annual Golf Tournament on Thursday afternoon. Next up will be the Alumni Game and Social on Friday night. Weekend concludes with a Alumni BBQ and the Men's Division 2 Home Opener on Saturday night.
Join the entire Utah Hockey family in Salt Lake City to celebrate all the years of Utah Hockey during the Annual Utah Hockey Alumni Weekend.
Spots are very limited so sign up today!
Full Schedule includes:
9/22 – 2:30PM: Golf Tournament
9/23 – 7:30PM: Alumni Hockey Game
9/23 – 10:00PM: Alumni Celebration Social
9/24 – 1:30PM: Alumni Family BBQ
9/24 – 7:30PM: Utah M2 Home Opener
---
Trending Now