Utah Hockey partners with Chipotle
Posted On September 7, 2022
---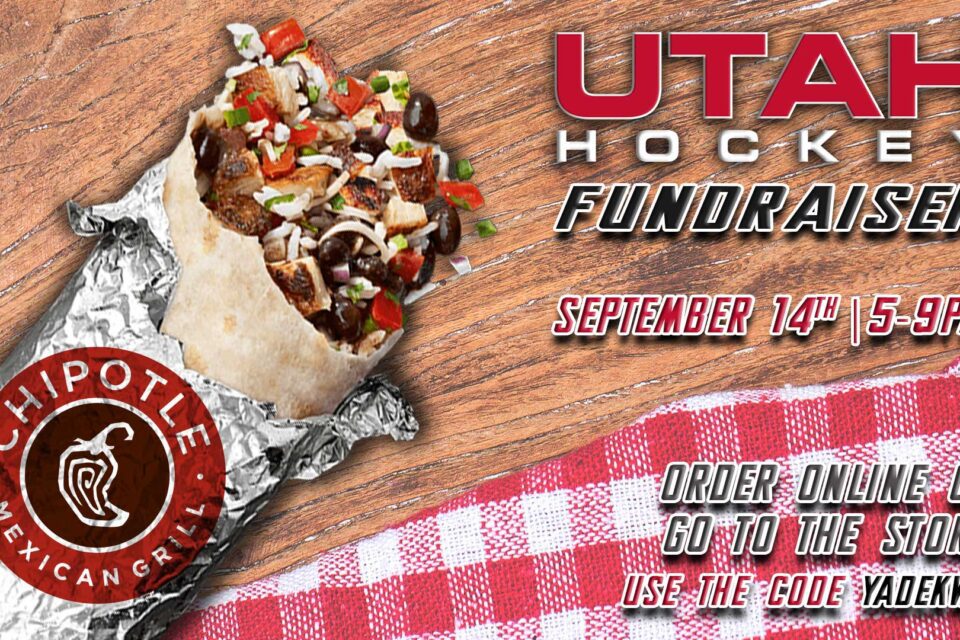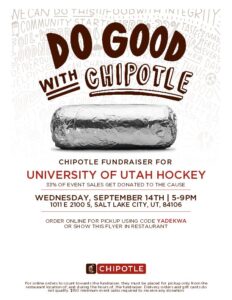 September 7, 2022
Salt Lake City, Utah
Utah Hockey is thrilled to partner with Chipotle for a fundraiser on September 14, 2022!
Join your Skatin' Utes from 5:00-9:00 PM at Chipotle SugarHouse on 1011 East 2100 South, Salt Lake City, UT, 84106.
A full 33% of the proceeds goes directly to University of Utah Hockey, so feel free to get your burrito on!
Come in to the store or order online, whatever works for you!
Four ways to guarantee your purchases count:
Show the cashier a digital flyer prior to paying
Show the cashier a paper flyer prior to paying
Order online and pickup Chipotle for your fundraiser by using the Promo Code YADEKWA on the Chipotle app or website. Please note that fundraiser online ordering is only valid through pickup during your fundraiser's scheduled date, time, and assigned restaurant. Ordering delivery for fundraisers is not permitted at this time. Feel free to share the attached online ordering PDF with your supporters.
---
Trending Now