Utah M1 at UNLV for Midnight Madness Game
Posted On October 7, 2021
---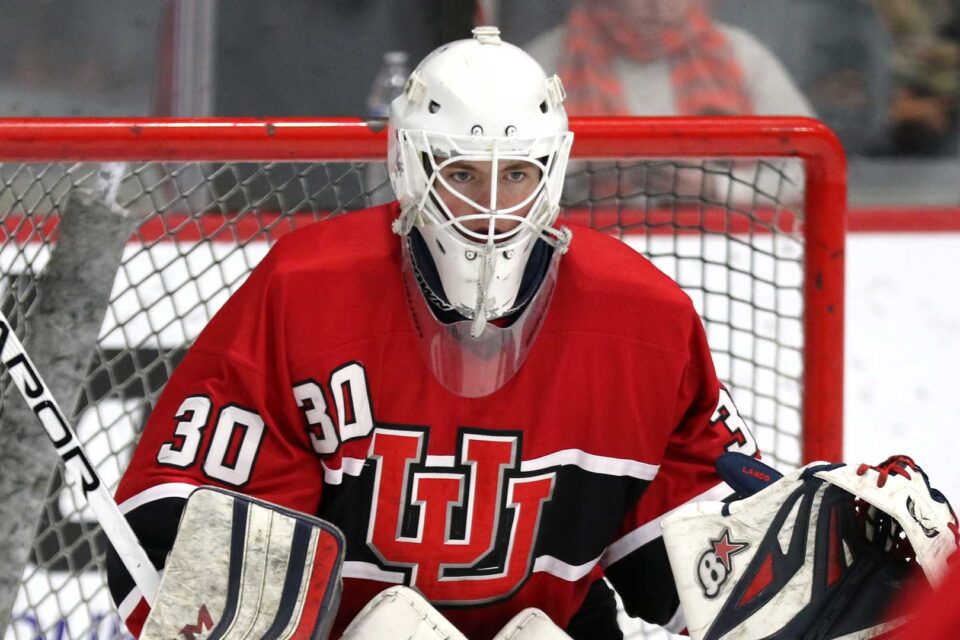 October 7, 2021
Las Vegas, Nevada
Utah Hockey's M1 team is hitting the road to Las Vegas, Nevada, for a two-game series against UNLV on October 7th and October 9, 2021.
The series will be the first of two as the talented programs will meet again for another two-game stretch in November in Salt Lake City, Utah. Both organizations are off to hot starts for the 2021-2022 season, and are both expecting a skillful, intense contest.
Utah's M1 squad recently claimed victory over a very accomplished Arizona Wildcats team, with a final score of 3-2 in their season opener in Salt Lake City. The Skatin' Utes celebrated the close win, made their adjustments, and returned to their home rink the following night where they put on a dominant showing, defeating the Wildcats by a larger margin, 5-1.
The energy of the victories was felt throughout the organization and Utah's M1 team is taking significant momentum to UNLV's home arena. The upcoming matches will serve as the first road test for the Men's Division 1 program, and will provide a more thorough view of the Skatin' Utes team and projected season.
UNLV's successful start to the season also happened in their home arena as they swept the University of Illinois on opening weekend. The Men's Division 1 team operated efficiently, claiming the first match, 4-1, and the second, 5-3.
Both teams, with standings of 2-0, are well-prepared and excited for what should be an impressive series. This first series between the two organizations will take place at City National Arena, located at 1550 S Pavilion Center Dr, Las Vegas, NV 89135.
Games can be watched on UNLV's YouTube channel.
Puck drop is 11:59 PM on November 7th, and 12:50PM on November 9th, 2021.
---
Trending Now