Women's D1 opens season at DU
Posted On October 8, 2021
---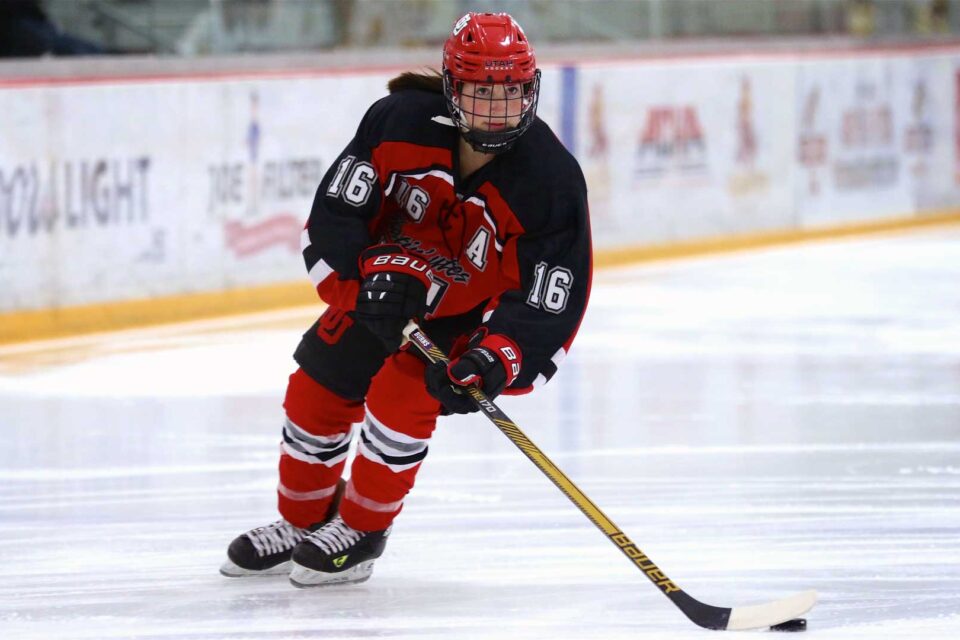 October 8, 2021
Denver, Colorado
The University of Utah Women's Division 1 season will officially begin with a full weekend of matches against Denver University. The Skatin' Utes will travel to Denver for the two-game weekend stretch, and both organizations are very eager to compete.
Preceding this season, the squads have been away from the ice since the end of the 2019-2020 campaign as consequence of the cancellation of the 2020-2021 season due to the COVID-19 pandemic. Despite the unexpected hiatus, the teams have made the most of their time away, welcoming many new recruits, and making front office changes.
The Skatin' Utes welcomed new recruits to join their returning players and, most notably, appointed a new head coach, assistant coach, goaltending coach, and general manager during the off-season. The new Women's D1 GM, Aimee Frost, is looking to improve upon recruiting, increase community outreach, and develop more opportunities overall for women's hockey in Utah. The women's front office selected Amanda Parranto and Rodney Stedt to fulfill the assistant coach positions, which are strong additions for the Skatin' Utes's program. Both coaches bring years of experience with the game to the growing program, and Utah Hockey could not be more excited to have them.
Following the retirement of former Women's Head Coach, Morgan Marietti, the Skatin' Utes needed an experienced member of the hockey community to fill the void Marietti, a former Western Women's Collegiate Hockey League Coach of the Year, left in the program. Utah Hockey promoted one of their own, former Assistant Coach Braeden Yeo, to succeed Marietti. Yeo is a Level 3 USA Hockey coach and brings valuable skill to the women's team.
Denver's program has already played matches both at home and away this season, but is looking to soak up the strength of "home rink advantage" as they welcome the Skatin' Utes to their barn.
Both teams are eager for this exceptional match up and have prepared thoroughly. The two-game weekend stretch will take place at Joy Burns Arena, located in the Ritchie Center at 2250 E Jewell Ave, Denver, CO 80210.
---
Trending Now