Utah M1 return to the Grand Canyon State
Posted On November 19, 2021
---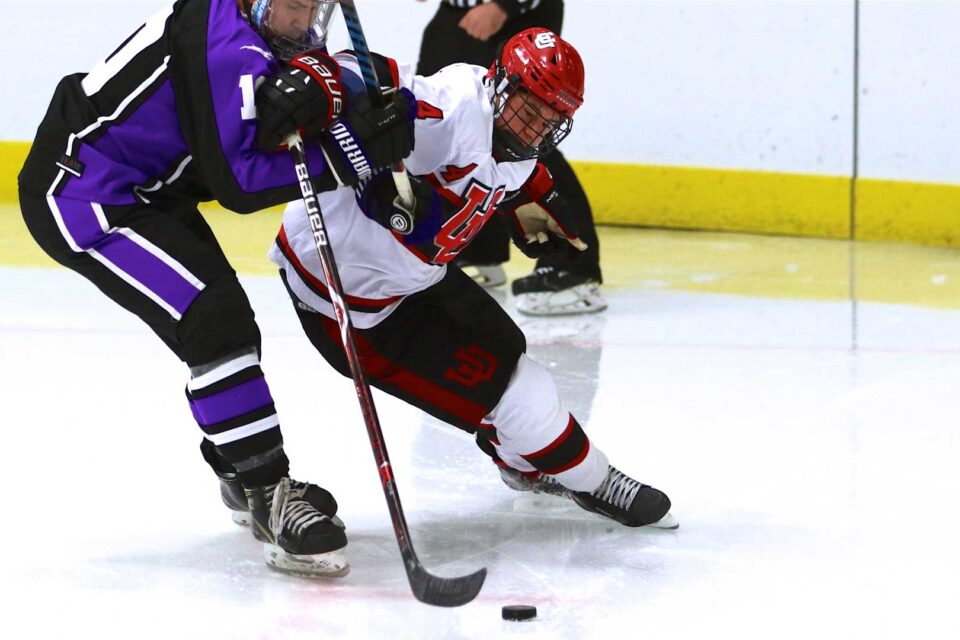 November 19, 2021
Phoenix, Arizona
Following a recent heartbreaking showing in their home arena, the University of Utah Men's Division 1 team are preparing to hit the road, once again returning to Arizona, not to face the Wildcats or the Sun Devils, but to compete in the first of two series against Grand Canyon University. The series will be a short road weekend for the Utes before they return home on December 3rd and 4th to face the University of Oregon. Upon their return in December, the Skatin' Utes will play eight straight at home, ahead of the ACHA Nationals.
Utah's M1 squad is coming off crushing losses at home against UNLV, and currently stand at a 5-7-2 record. The UNLV Rebels came to Salt Lake and managed to shut down the Skatin' Utes' typical dominance, despite playing on the road. Utah suffered defeat the first night of the series by way of sudden death overtime, and were unable to best UNLV the second night, as they lost again, 5-1. Utah M1 struggled to find their rhythm during the second game, and what was once a shot at revenge, became heartbreaking defeat for the Utes in all four games this season against the Rebels. However, the Utah M1 team has focused on regaining their momentum and chemistry ahead of the weekend, and the previous losses have not hindered their intensity and willingness to win as they will look to take it to GCU in Antelope territory and come out with a sweep of the two-game series.
The GCU Antelopes have had an up and down season so far, currently sitting at a 4-6-2. Most recently, by the hands of Arizona and Arizona State, Grand Canyon has lost four straight. Despite this, GCU still has notable wins on their record, claiming victory in their season opener against Northern Arizona, defeating the Arizona Wildcats once, and sweeping CU Boulder at home. In fact, the Antelopes are currently 4-0 at home and will look to stay undefeated on their home ice and get back to winning ways as they welcome the Utes into their arena this weekend.
The University of Utah and Grand Canyon University are both coming off losses, and are looking to get back on track. The squads are geared up and ready to hit the ice following their regular practice and adjustments, and the series should prove to be massively competitive. The two-game weekend series will take place at AZ Ice Arcadia, 3853 E Thomas Rd, Phoenix, AZ 85018. The puck will drop at 5:30 p.m. on Friday, and 3:30 p.m. MST on Saturday.
---
Trending Now