Utah Women's Division 1 hit the East Coast
Posted On October 15, 2021
---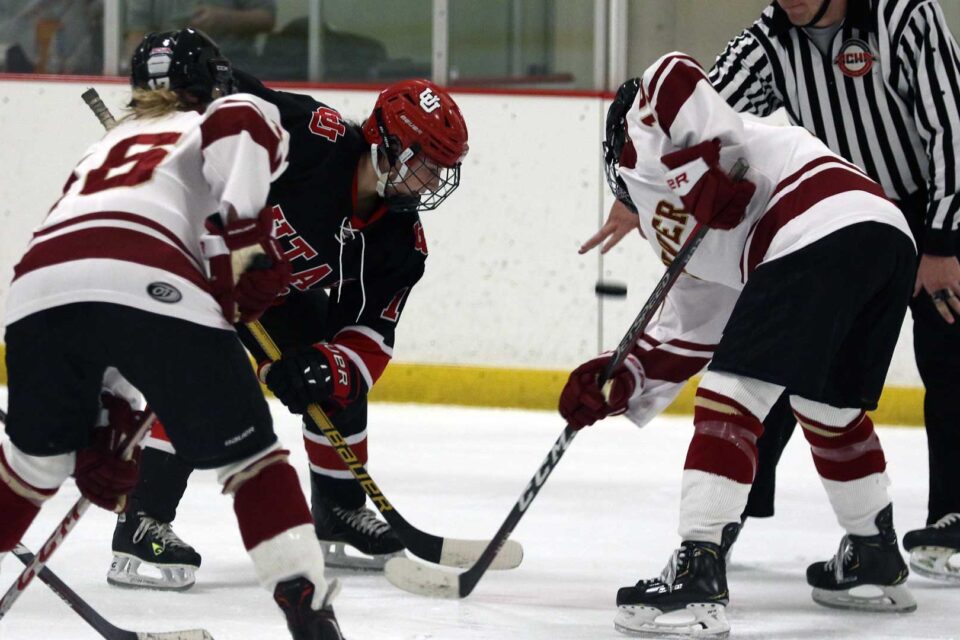 October 15, 2021
Amherst, Massachusetts
The University of Utah Women's D1 team will travel to two opposing arenas over the course of Friday to Sunday, as they take on the University of Massachusetts Amherst and the University of Rhode Island. The Skatin' Utes will play a two-game series against UMass before traveling to Kingston, Rhode Island to face the Rams. The East Coast matchups will serve as games three, four, and five of a seven-game road stretch by Utah Hockey Women's team before playing their home opener on November 12th.
To say that Utah Hockey's W1 team is off to a hot start would be an understatement. The women's squad traveled to University of Denver in their season opening series and claimed victory over DU in both matches. Not only did Utah claim victory, but they did it in dominant fashion, defeating Denver 10-1 in the first match and 13-2 the following night. The Utah Hockey Women's team will be looking to take their sharpness and momentum to the East Coast competition.
The two-game series of the weekend will serve as the season opener for UMass following the cancellation of their rightful season opening series against Penn State. They are hoping to head into their home opener sharp following the extended preparation. The University of Rhode Island is coming off a win against UConn in a confident 7-3 showing. They hope to pair the energy with the advantage of playing at home against the Skatin' Utes to continue their winning ways.
Both teams have practiced regularly and are eager to hit the ice to take part in the fierce competition. The organizations expect hard-fought battles as the Skatin' Utes make their cross-country trip. The two-game series will take place on Friday and Saturday at UMass's Mullins Center, located at 200 Commonwealth Ave, Amherst, MA, 01003. The puck will drop at 6:50 p.m. MST on Friday, and 9:20 a.m. MST on Saturday. Utah Hockey W1's game against Rhode Island will take place at Boss Ice Arena, located at 1 Keaney Rd, Kingston, RI, 02881. The game will begin at 8:30 a.m. MST.
---
Trending Now