---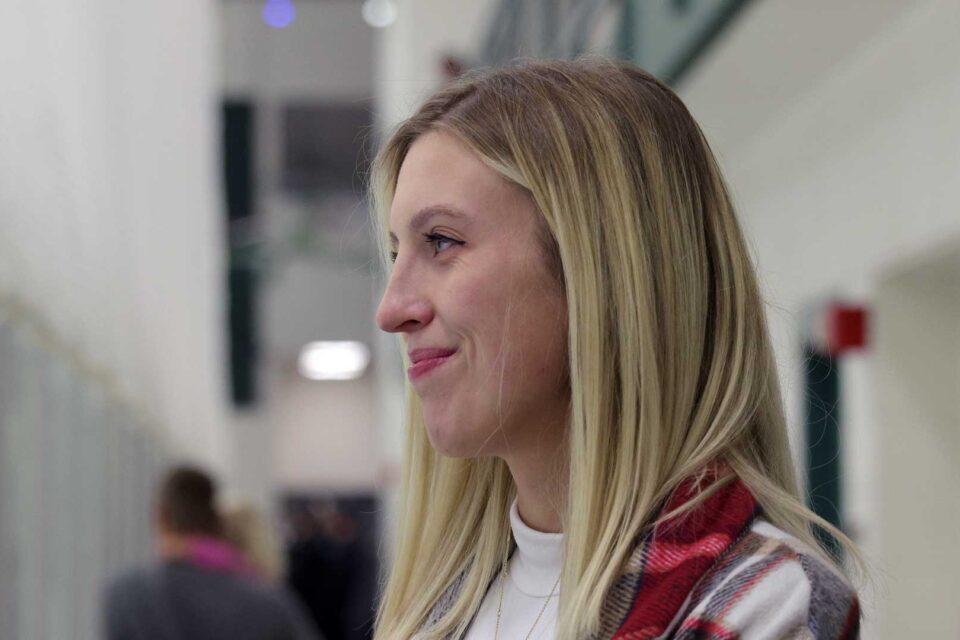 April 10, 2023
Salt Lake City, Utah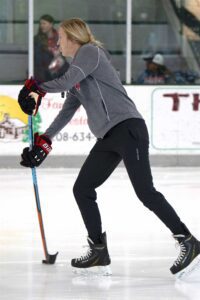 Braeden Yeo steps down as Head Coach of the University of Utah Women's Hockey Team. She isn't stepping far from the team or the sport she grew up with. She is transitioning into a recruiting and scouting role as Utah Hockey's first Midwest Hockey Recruiter.
Moving into this role, she will be able to focus on finishing her Master's Degree in Communicative Sciences and Disorders while getting settled in the Midwest.
Yeo joined the Utah Hockey program in 2019 as the Women's Assistant Coach before becoming the Head Coach in 2020.
The 2021-2022 season brought a lot of firsts for Yeo and her coaching staff. The team roster doubled in size, made their 2nd appearance at WWCHL Championships, and the Utes finished the season with a 9-8 regular season record.
"Coaching this team for the past two years has given me some of the proudest moments of my life. I love these girls and this program, and it's been really hard saying goodbye to the ladies and the role I've played in their lives. However, I am really excited to tackle some new responsibilities within Utah Hockey and to embark on a new chapter in my professional career. I will still be cheering on Utah women's hockey during every game and have the highest expectations for the future of this program," said Yeo.
This past season was nothing short of sensational. Under her stewardship she recruited a full roster of 27 student athletes, coached the team to their 3rd straight appearance at WWCHL Championships, and finished the season with a 17-7 regular season record.
"Braeden has been crucial in getting the women's team to where it is today. Her passion and dedication to this program have been instrumental in furthering to grow women's hockey. Student athletes from across the country are seeing Utah Women's Division 1 Hockey as an option to continue to play at a competitive collegiate level. This has to do with Braeden and her coaches and their recruiting efforts. We are sad to not have Braeden as the Head Coach but know she will continue to do great things in this new role," said Utah Women's GM Aimee Frost.
Utah Hockey would like to thank Braeden for all she has done for Utah Hockey and wish her the best in her future endeavors.
Related Images:
---