Tyler Pendill named as Men's Division 2 Defensive Coach
---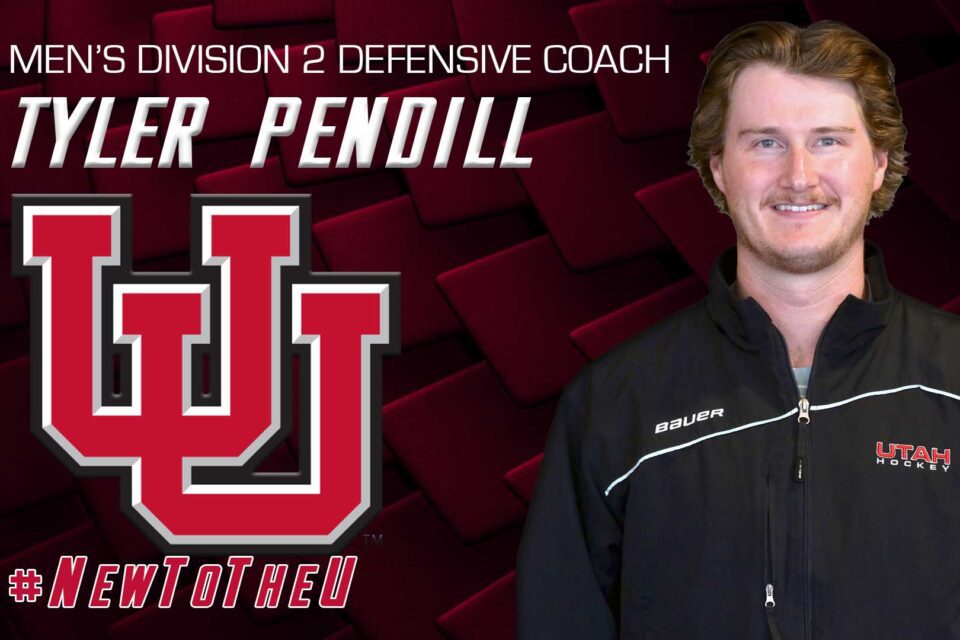 July 9, 2021
Salt Lake City, Utah
University of Utah Hockey is pleased to announce Tyler Pendill as the Defensive Coach of the Skatin' Utes Men's Division 2 hockey program.
Tyler is from Willmar, Minnesota, where he started playing hockey when he was three years old. He played youth hockey in the Willmar Hockey Association and high school hockey for the Willmar Cardinals during the winters while playing travel AAA hockey in the summers in Minnesota.
After his senior year of high school, Pendill moved to Utah to play for attend the University of Utah. He played four seasons for the Skatin' Utes as a Defenseman, two at the ACHA Division 2 level and two at the ACHA Division 1 level. Pendill graduated with a Major in Kinesiology and a minor in Nutrition in the Summer of 2020.
During the 20-21 season, Pendill started his coaching with the Golden Eagle's 14U travel hockey team.
"We're excited to have Coach Pendill join our staff. His knowledge of the game, especially in the defensive zone and on special teams, will be critical to our success. He will be extremely valuable in the video room as we look to learn from each game and translate that learning into success on the ice," said Men's Division 2 Head Coach Nick Fornelius.
Utah Hockey would like to welcome Tyler and wish him the absolute best in the upcoming season!
---
You may also like