Utah M2 debuts at #11 in first ACHA West Rankings
Posted On November 11, 2022
---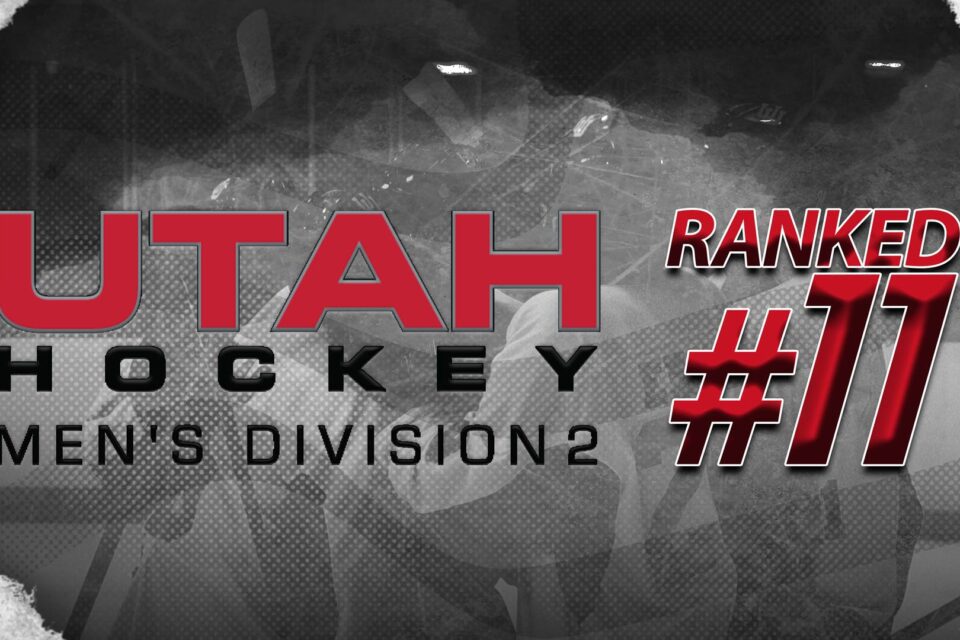 November 11, 2022
Salt Lake City, Utah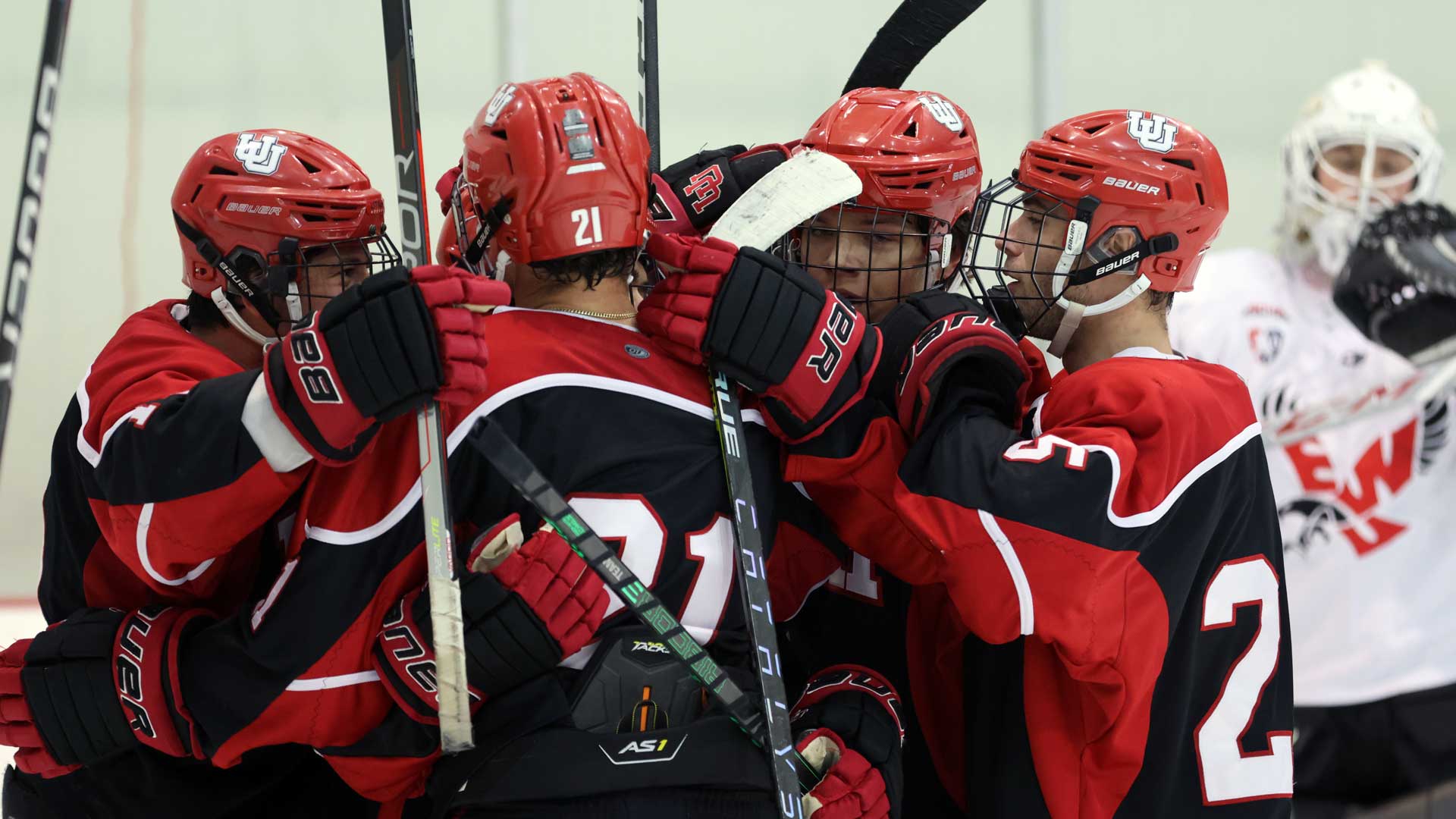 The race to the 2023 Western Regional Tournament in Salt Lake City has officially begun now the American Collegiate Hockey Association has released the first computerized rankings of the 2022-23 Men's Divsion 2 season.
This is the first time Utah M2 has been ranked since adding a Division 2 team in 2021. Prior to moving to Division 1 in 2016, Utah M2 was often ranked even finishing 2nd in the West during the 2015-16 season.
The Utes have been on a tear their sophomore season going 8-4 to start off the 2022-23 campaign. There only losses have been from #3 Utah State and #4 Weber State.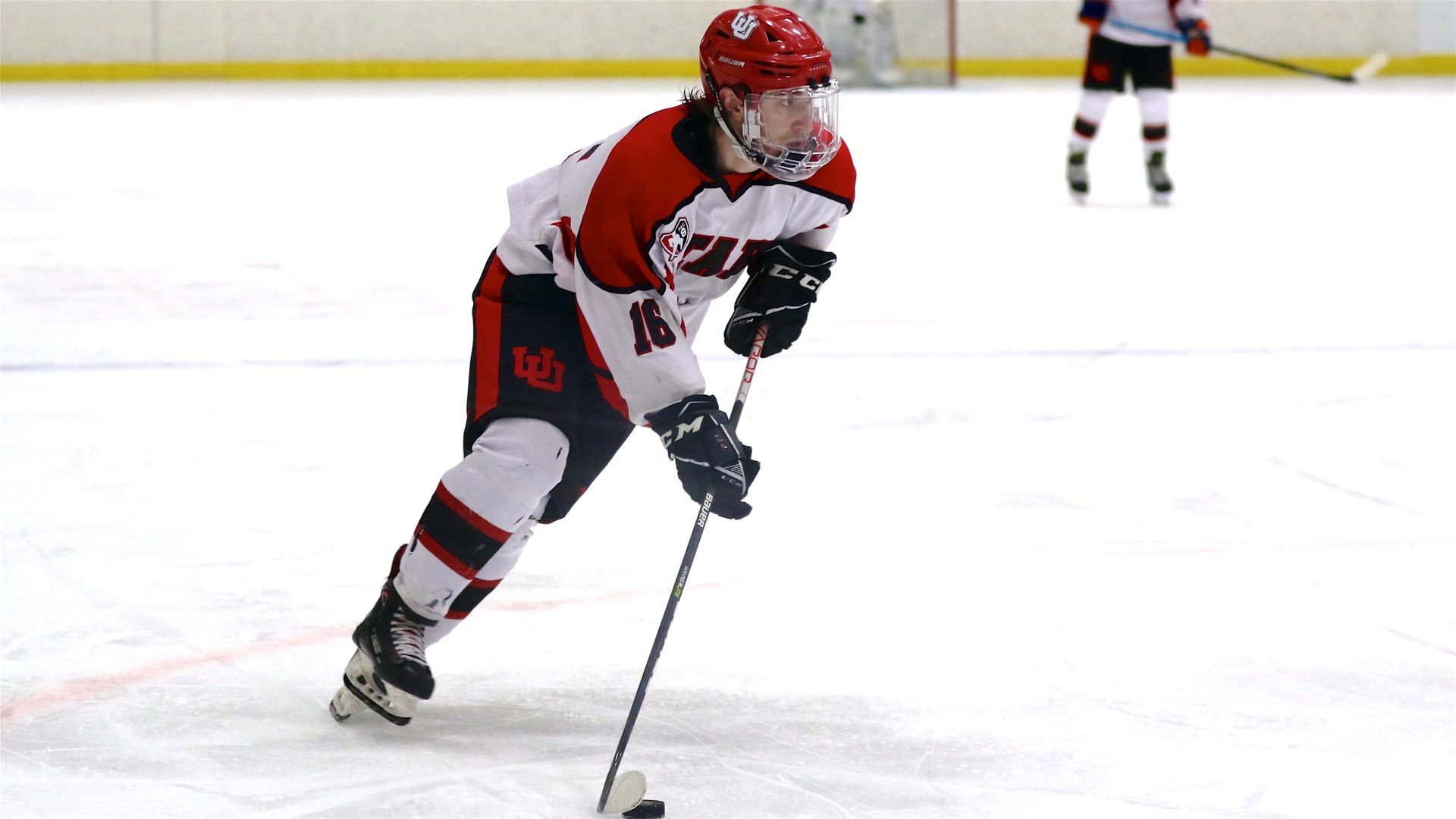 Utah M2 began the season with a home and home series with #20 Utah Valley and secured 3-1 and 7-3 wins.
After the 4-1 loss to #4 Weber State and 7-1 loss to Utah State the next weekend, their seven straight road games have shown the Skatin' Utes surging.
The Utes swept the 2022 PAC-8 Showcase with a 6-1 win over Washington State, 3-2 win over Eastern Washington, 8-2 win over Washington State, and a 5-1 win over Eastern Washington to close out the weekend.
With a 4-0 PAC-8 record, Utah M2 returned home for a pair of games versus the powerhouse program from #15 University of California. The Utes earned two hard fought wins beating the Bears 3-2 on Friday, and 5-3 on Saturday to close out the weekend with a perfect PAC-8 record for the season so far.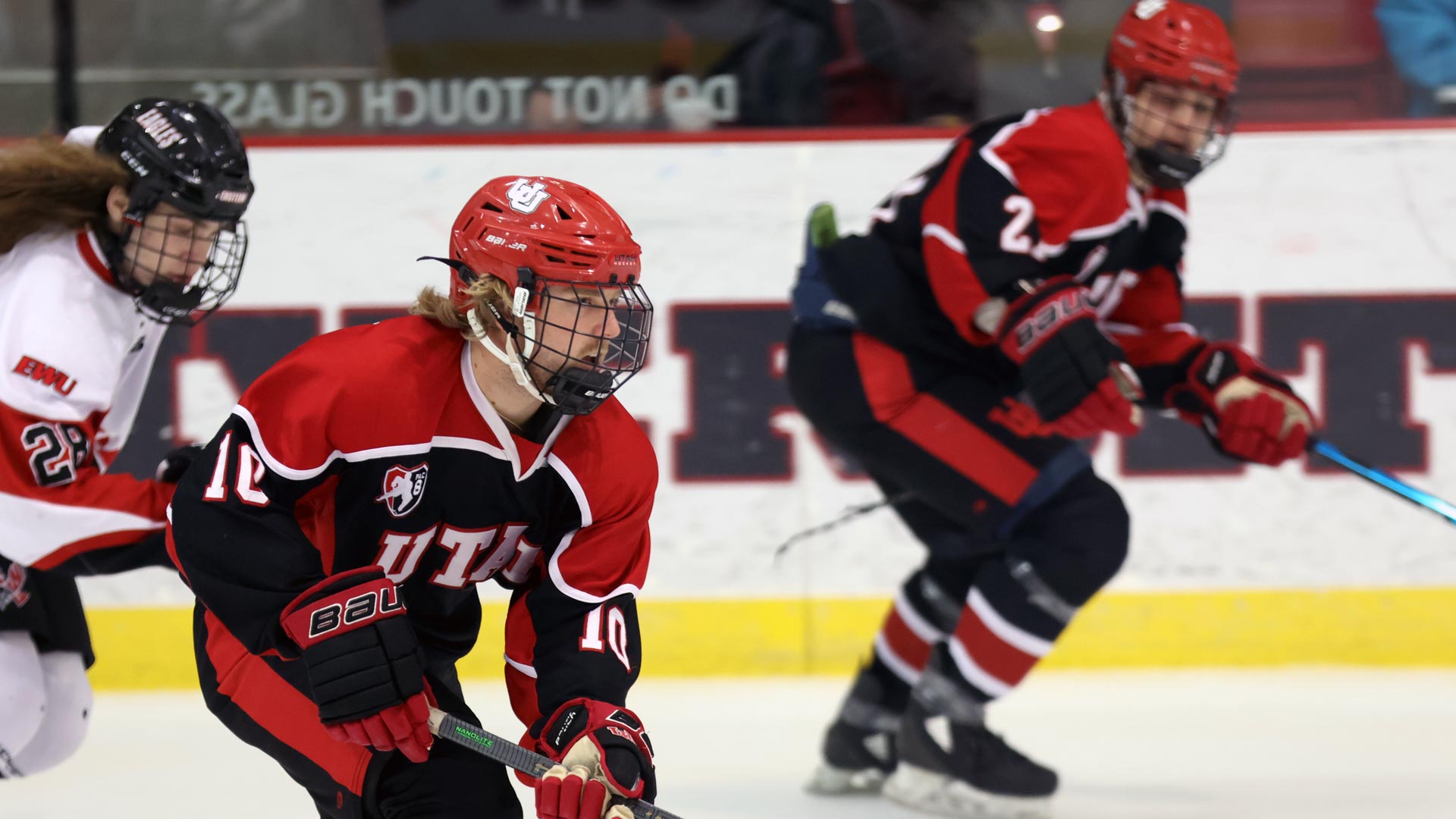 The last weekend of the ranking period, the Utes hosted #3 Utah State and #4 Weber State at the SLC Sports Complex. Both hard very hard fought games, and the Utes showed their growth from the first meetings of these teams. Utah M2 lost to Utah State 2-0, and 3-2 to Weber State.
The Utes are on the road this weekend against PAC-8 rival Western Washington University, and return home next week for the Beehive Classic.
The American Collegiate Hockey Association rankings will be released on a weekly basis until Mid-December and then resume in early January, concluding with the final ranking the week of February 12th. The Top 20 for each region is listed below and full rankings can be found at the M2 Ranking Page.
Men's Division 2 postseason is broken into the two levels. The top two teams in each region receive an automatic bid to the National Tournament, making up half of the field. The other half of the field is determined in Regional Tournaments with 12 teams competing for the two remaining spots from each region. Those eight winners will then join the eight autobids in the ACHA National Championship Tournament, in Marlborough, MA on March 17-21, 2023.
The second ranking of the regular season will be released on Thursday, November 17, 2022.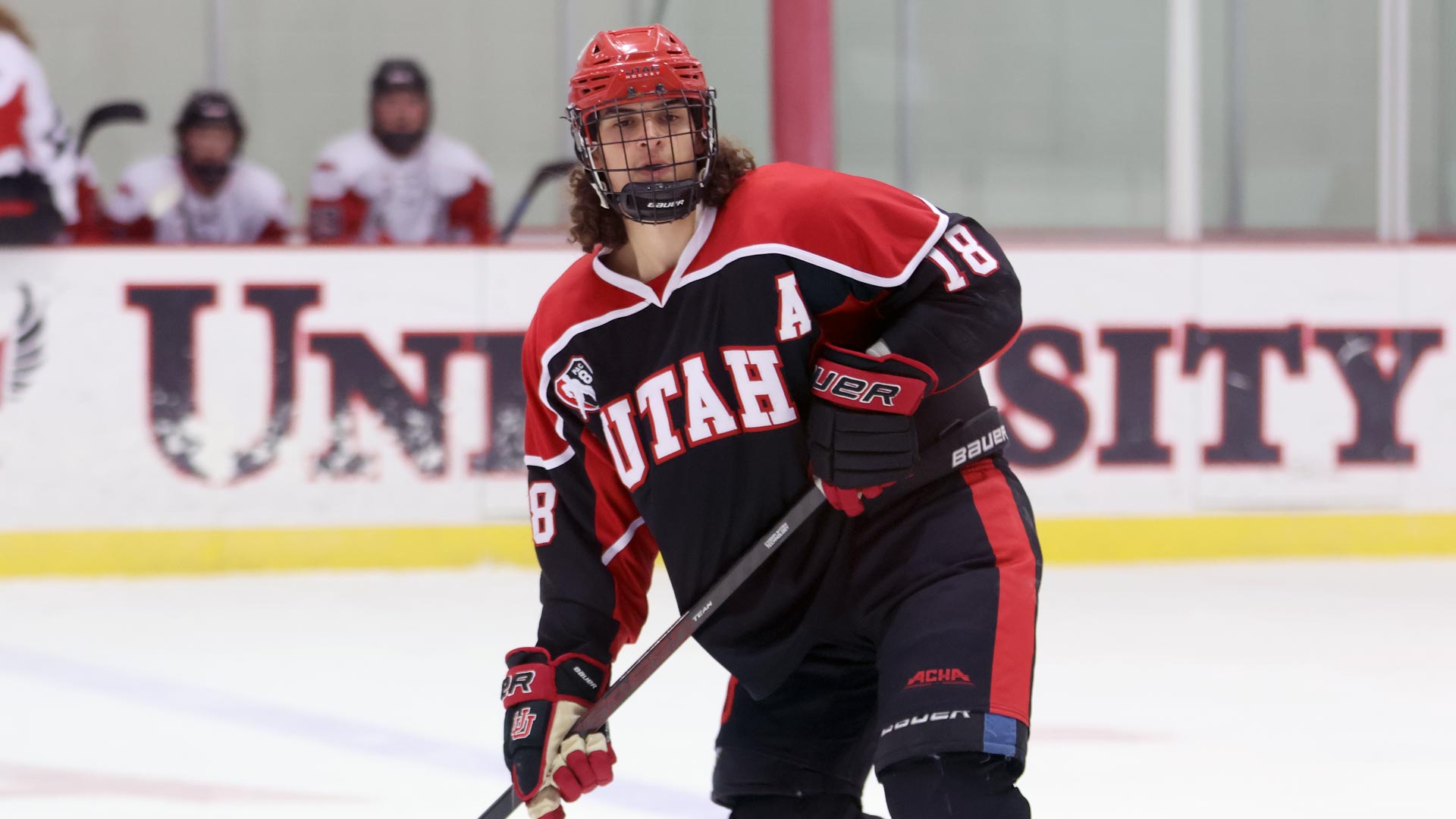 2022-2023 ACHA MEN'S DIVISION 2 RANKING #1
| | | | | |
| --- | --- | --- | --- | --- |
| Rank | School Name | M2 Record | Previous | Conference |
| 1 | Mary | 13-1-0 | – | MWCHL |
| 2 | Montana State | 10-3-0 | – | MWCHL |
| 3 | Utah State | 8-7-0 | – | MWCHL |
| 4 | Weber State* | 9-6-0 | – | MWCHL |
| 5 | Montana* | 9-4-0 | – | |
| 6 | Denver* | 7-3-0 | – | BMHC |
| 7 | Metro State | 3-2-0 | – | BMHC |
| 8 | Northern Colorado | 7-3-0 | – | BMHC |
| 9 | Dakota College | 3-4-0 | – | |
| 10 | East Texas Baptist | 11-1-0 | – | TCHC |
| 11 | Utah | 8-4-0 | – | PAC-8 |
| 12 | Loyola Marymount* | 7-4-0 | – | WCHC |
| 13 | Grand Canyon | 4-4-0 | – | WCHC |
| 14 | Arizona State | 6-4-0 | – | WCHC |
| 15 | Calfornia | 6-3-0 | – | PAC-8 |
| 16 | UCLA | 9-2-0 | – | WCHC |
| 17 | Colorado | 5-5-0 | – | BMHC |
| 18 | Northern Arizona | 4-7-0 | – | WCHC |
| 19 | Washington | 10-3-0 | – | PAC-8 |
| 20 | Utah Valley | 6-5-0 | – | MWCHL |
*-Currently not ACHA compliant
#- Not eligible for postseason play
---
Trending Now