Utah W1 finishes with second consecutive postseason appearance
---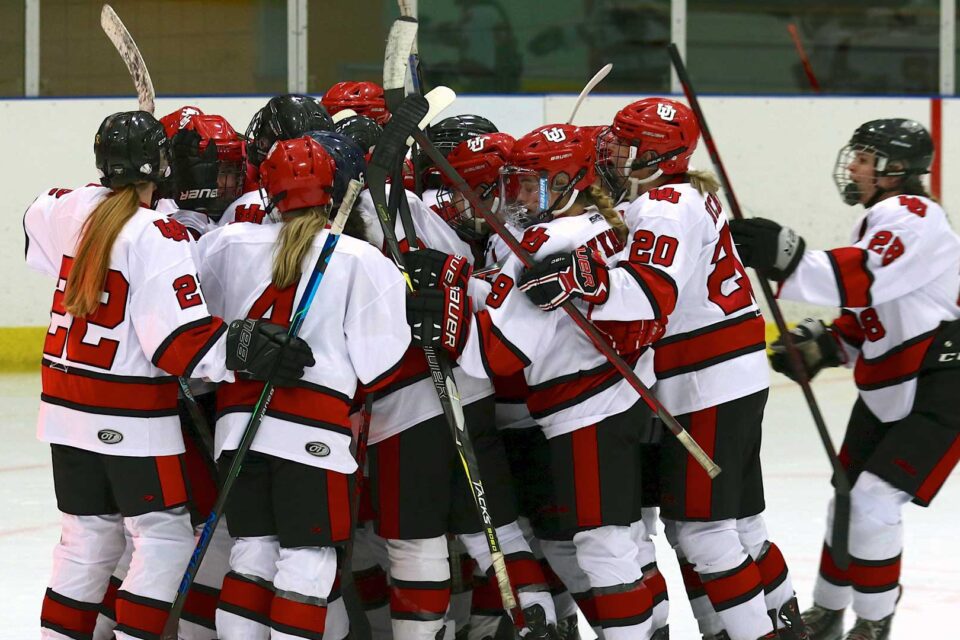 April 28, 2022
Salt Lake City, Utah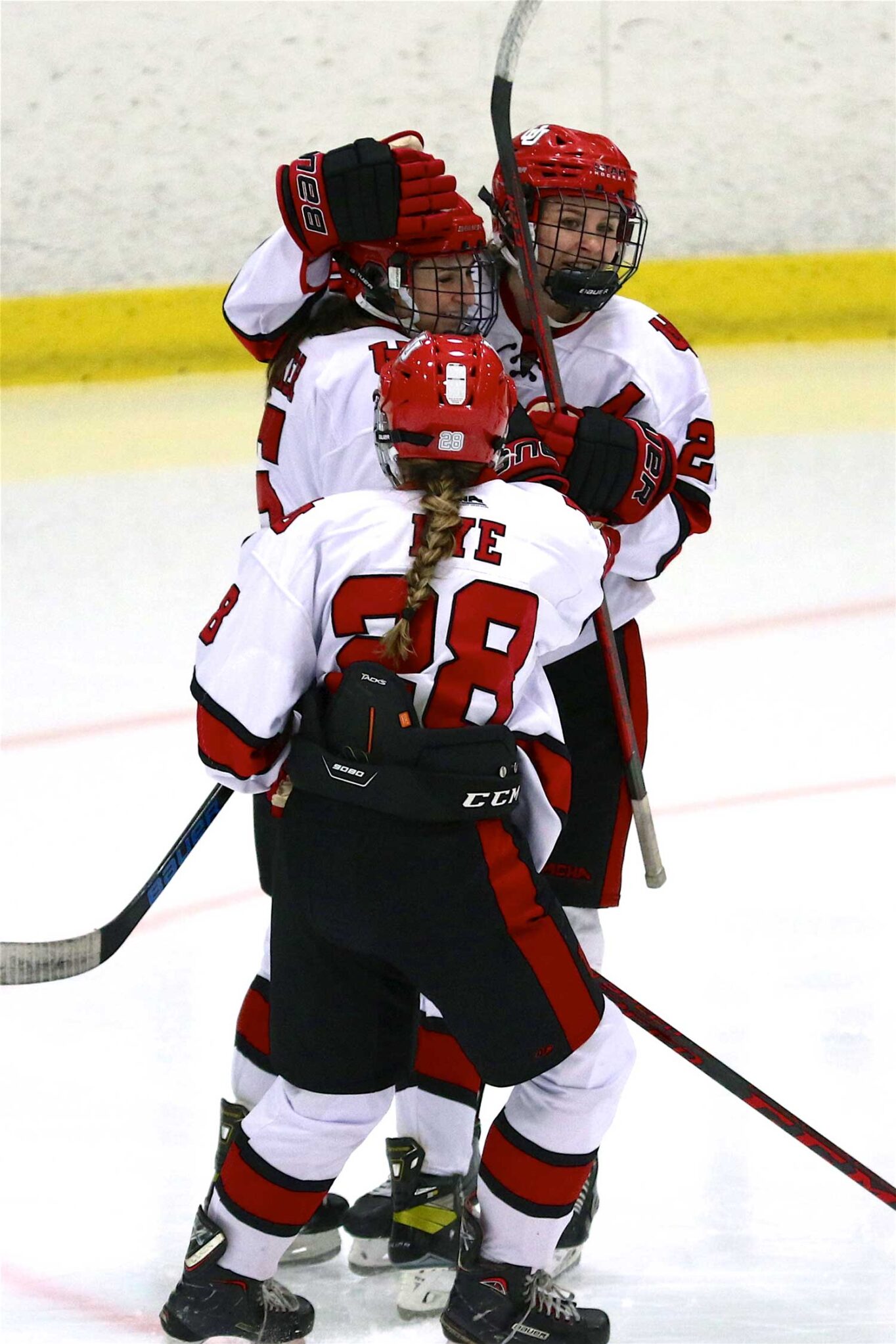 For the second season in a row, the University of Utah Hockey Women's Division 1 (W1) team qualified for the Western Women's Collegiate Hockey League (WWCHL) championship tournament. Unfortunately, Utah's fourth-place tournament finish ended hopes for a trip to the American Collegiate Hockey Association Women' Division 1 National Championship.
The WWCHL tournament field consisted of four closely-ranked teams from the ACHA. Arizona State University, University of Colorado, Grand Canyon University, and University of Utah were ranked 10th, 15th, 16th, and 20th, respectively.
On day one, #4 Grand Canyon pulled a surprise 4-1 victory over #1 Arizona State. #3 Utah battled to a 1-0 overtime win against #2 Colorado. The next day, a leg-weary Utah team was outmatched against Arizona State, losing 5-0. Colorado then defeated Grand Canyon 4-2 to set up the final matchup. Colorado's 1-0 win over Arizona State earned them the WWCHL Conference Championship, along with the coveted autobid to the ACHA National Championships at the Centene Community Ice Arena in St. Louis, MO, March 16-20, 2022.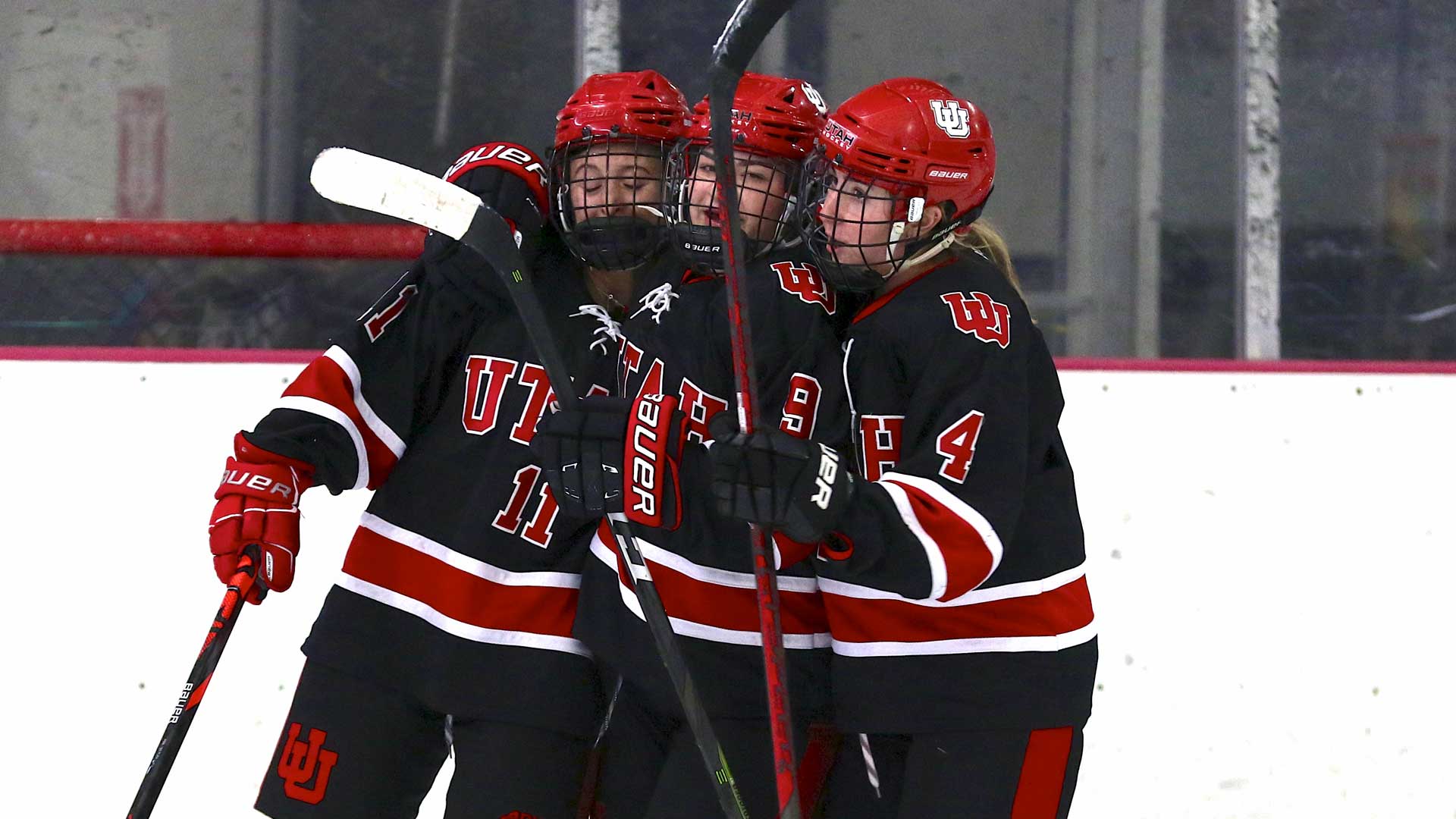 In a post-pandemic schedule marked by challenges, the Utes finished their regular season with a .500 record (7 wins, 7 losses, and 1 tie). The team faced COVID restrictions that changed schedules and canceled games. Early in the season, an airline lost all the team's sticks. Thankfully, a local hockey store saved the day—opening their doors after-hours and resupplying the team.
A late-season surge saw Utah winning five of their last six regular-season games, pushing them up to 20th place among ACHA teams by the season's end. Utah's top five scorers combined for 52 goals, 38 assists, and 90 points: Grace Cruikshank, Halle Hansen, Mikayla Dykman, Alexandra Bye, and Gracie Capps. They scored a combined average of 1.08 goals/game.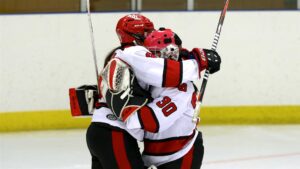 Ute's top scorer Cruikshank was named to the post-season 2022 WWCHL All-Conference 1st Team. In 2020, she was named to the 2nd Team. Cruikshank finished the season with 15 goals, placing her tied for 14th in the ACHA. Her 25 points ranked 23rd, and 1.56 points/game ranked 8th. Right behind her was Hansen, with 14 goals (18th) and 1.29 goals/game (19th).
A talented duo shared netminder duties: Samantha Griswold and Sarah Olsen. Finishing her season on a hot streak, Griswold had a 2.47 GAA (25th in ACHA*) and 0.903 SV% (20th). No slouch in net either, Olsen finished her season with a 2.96 GAA (36th) and 0.874 SV% (49th).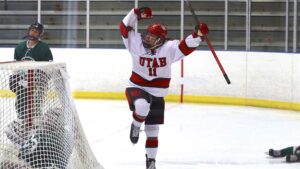 A roster of 19 skaters and 2 goalies provided Utah with depth at all positions this season. The team is loaded with young talent who can contribute in multiple seasons to come. Three among the five top scorers are rookies. Seven additional skaters, and both goalies are rookies.
Better yet, the Utes lose only four seniors to graduation this spring: Captain Brooke Burns, Alexis Litzinger, Kate Michael, and Katie Plyer.
Looking ahead at the next season, Head Coach Braeden Yeo believes a couple of key pieces could turn the team into national contenders.
"Our culture is settling in. Our identity is getting there. We need three clean periods, with each player giving 20 complete minutes, every period," said Yeo.
*Among goalies with ≥180 minutes played.
Liberty University
Midland University
Minot State University
Adrian College
Lindenwood University
Indiana Tech
University of Massachusetts-Amherst
McKendree University
Maryville University
Arizona State University
University of Michigan-Dearborn
Miami University
University of Michigan
Michigan State University
University of Colorado
Grand Canyon University
Grand Valley State University
University of Rhode Island
University of Minnesota
University of Utah
Penn State University
Aquinas College
Colorado State University
Davenport University
Concordia University-Ann Arbor
Roosevelt University
University of Denver
United States Air Force Academy
University of Wisconsin

---
Trending Now