---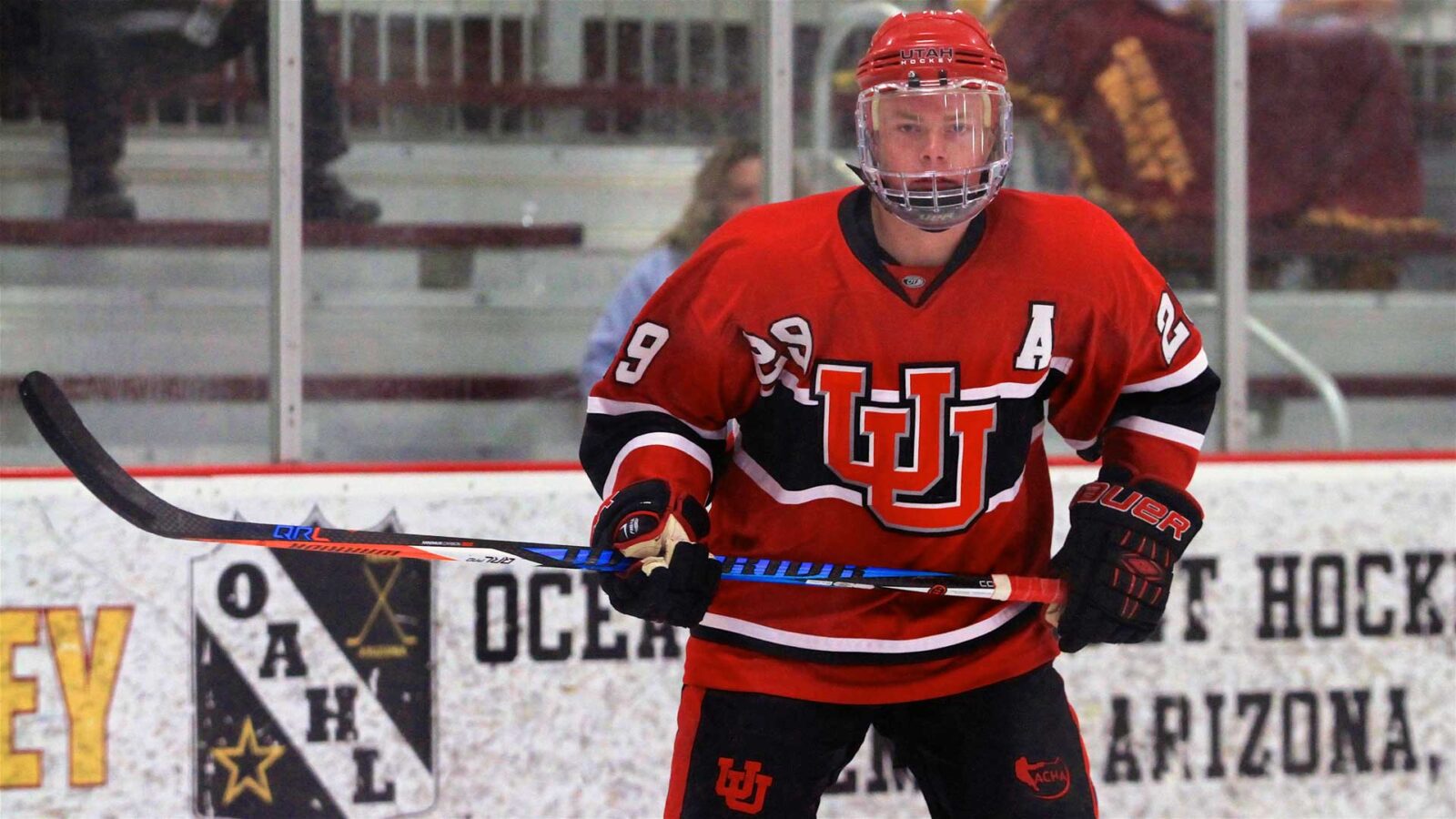 November 22, 2019
Tempe, Arizona
After last weekend's home stand with Grand Canyon University, Utah M1 hits the road again to head down south to play the Sun Devils of Arizona State. Arizona State is currently ranked in the ACHA Men's Division 1 top 25 coming in at a 15 spot with a record of 12-6-1. Utah heads into this weekend with a 4-7-1 record.
The Utes opened up their home Men's D1 campaign by sweeping Colorado State. The next road weekend did not go as planned for the Utes however, as they lost three straight versus top 10 opponents Minot State and Jamestown in North Dakota.
Arizona State comes in to this series with a 9-2-1 record on home ice. Of note, the Sun Devils have allowed more goals than record shows. Their offense has been their saving grace this season with 71 goals for, but 58 goals against. Utah has given up less goals at 51, but also has scored less goals at 31.
The Utes should watch out particularly for Elliot Plourde who has himself 12 goals, 14 assists, and 26 points, and Clayton Lackey who is not too far behind with 10 goals, 15 assists, and 25 points.
For the Utes to come out victorious in Tempe they will need to keep up the tempo. This wasn't a problem last weekend, as Utah scored 9 goals on the weekend, but they cannot take their foot off of the gas pedal.
Dylan Dix will need to continue his stellar play as well as assistant captain Stephen Pawlow. These two had themselves a pretty good weekend versus GCU and look for them to provide strong defense this weekend against the Sun Devils.
Che Landikusic is the primary offensive threat for the Utes with 9 goals, 8 assists, and 17 points. He scored the clutch game winner in overtime to win Utah game 2 against GCU. Also look to the speedy Wyatt Light to have himself a game, as he has showed some promising skills early on.
On the goaltending front, the Utes will likely keep with freshman Landon Anderson who has been stellar starting out his rookie year. His story goes beyond his numbers, as he has given the Utes a chance in every game he has started this year. He already has himself a shutout early on.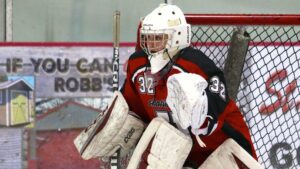 On the women's side of things, Utah is coming off of a split with Grand Canyon. Despite being heavily outshot in both games, the Utes were able to take a much needed win in game 1 from the Antelopes. The women's Skatin' Utes come into this weekend's contests with a record of 3-7-0. Arizona State has a record of 10-2-1 and they are currently ranked 12 at the W1 level of the ACHA.
The Utes are going to need to contain Danielle Dupont who has 12 goals, 10 assists, and 22 points and is 8th in the ACHA in points. This Arizona State team has 58 goals for, and only 20 goals against. Samantha White, the goalie for the Utes, as well as the Utah defense has to play their best games of the season this weekend in order to beat this very skilled Arizona State team. Look for Samantha McCain as well, who is a very skilled offensive defensewoman to be making a difference against the Sun Devils this weekend.
Grace Cruikshank has been the star for the Utes early on this season for the Utes. She has paved the way with 10 goals, 7 assists, and 17 points which puts her 18th in the ACHA in points. Cruikshank and the offense also need to have their best game of the season this weekend because the Arizona State defense is very skilled.
Puck drop for the women's program is 5:40PM and 8:00PM for the men.
---
Trending Now
You may also like